Jalang'o Forced to Work From Home Over Covid-19 Scare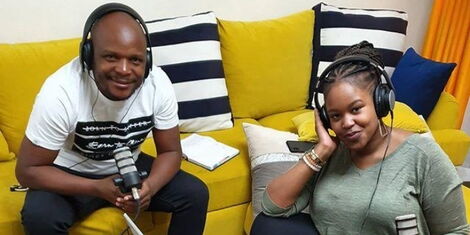 Felix Odiwuor, popularly known as Jalang'o is among radio presenters who have been asked to work from home by Radio Africa Group.
Jalang'o and his co-host at Kiss FM Kamene Goro have set up a small studio at the latter's house from where they have been working from since Wednesday, July 22, 2020.
Other presenters who have been working from home include Mike Mondo of Classic FM, and Jacob Ghost Mulee of Radio Jambo among others.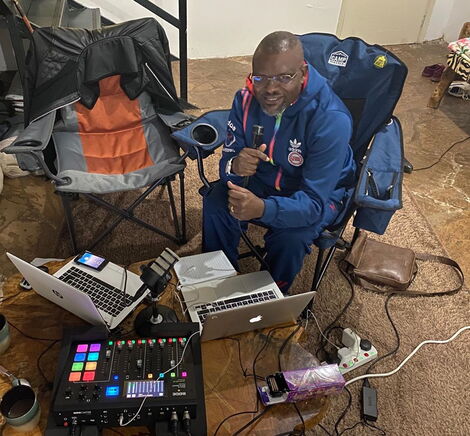 Radio presenter Jacob Ghost Mulee hosting Radio Jambo from home on July 23, 2020
"We will be working from home to allow the office to be cleaned," Jalang'o announced after Radio Africa Group staff members were tested.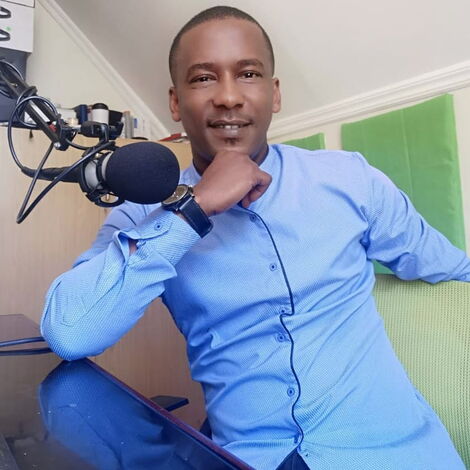 Radio presenter Mike Mondo hosting a show on Classic FM at home on July, 23, 2020
A source from the media house who spoke to TMZ.co.ke on condition of anonymity stated that the presenters would continue working from home until their test results are released, which could take a week.
The virus has rattled the media industry in terms of reduced revenue but has since impacted journalists differently through exposure to contracting Covid-19.
One of the first known cases of journalists getting infected was reported at Citizen TV when a political reporter and news anchor Jeff Koinange tested positive.
While many viewers thought the news anchor would skip his JKLive show on Wednesday night, they were surprised when he joined Victoria Rubadiri from home.
During the show, he expressed surprise at how his co-host had not tested positive despite hosting the news bulletin together and interaction on Sunday, July 19.
Joseph Muiruri, a production expert, explained that the advancement of technology had made it easier for TV or radio content to be broadcasted from home.
"These days you don't need a complex set up like what is found in a studio. With a good quality microphone, a mixer, computer and lighting you can broadcast content from anywhere provided you have fast internet connection," he explained.
One of the first news anchors to host news from the comfort of their living rooms was KTN's Grace Kuria.
"This working from home thing is something I never thought could happen. How can you produce a broadcast from your house? But it is possible. We are doing it. We just have to adjust to the new normal and find ways of coping," she explained.
Related