Johnstone Muthama Blasts TV47 Anchor Over Ruto Question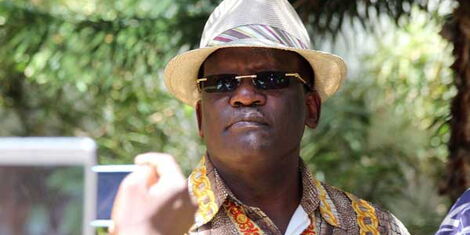 Former Machakos Senator Johnstone Muthama went off on TV47 Anchor Abubakar Abdullahi during a live interview after being asked about siding with Deputy President William Ruto.
Muthama was a guest during the 9 p.m bulletin on Tuesday, June 23 with the discussion centred on Wiper Democratic Movement opening disciplinary proceedings against him.
The former Senator, however, blasted the anchor after misinterpreting a question he was asked about siding with Ruto as he mistook 'siding' with 'dinning'.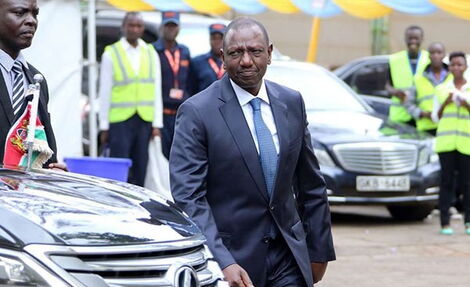 Deputy President William Ruto walking past his Lexus LX570.
"Not dinning, that is the problem with some guys like you, I've just told you I'm working round the clock to team up with Deputy President William Ruto and other Kenyans to make sure that he is elected the fifth President of the Republic of Kenya.
"What does dinning mean? Don't use some small words to be… Dinning! I can dine anytime, we can only meet with Ruto to discuss issues to do with this country not to dine, excuse me!" stated Muthama.
The anchor then asked Muthama if the current political issues have a ramification on the 2022 Presidential bid as Muthama continued with his rant.
"My Goodness, I see that you don't have questions, I'm making it clear that I'm working round the clock with other Kenyans to make sure that Deputy President Ruto becomes the fifth President of Kenya now you are asking me about ramifications, what do you want me to tell you?" he noted.
In the interview, Muthama confirmed that he left Wiper back in 2017 after declining to vie for the Machakos Senatorial position using the Wiper ticket.
The former Kangundo MP revealed that Wiper wrote to him about letting the party down by not securing funds while it was former Prime Minister Raila Odinga who was withholding the money.
Muthama also lauded President Uhuru Kenyatta after publicly declaring that he will not seek a third term that would be against the constitution.
On Tuesday, June 23 Wiper Democratic Movement Party accused Muthama of gross insubordination and are now seeking to start disciplinary proceedings against him.
The legislator was given 14 days to respond to the charges levelled against him by the Party.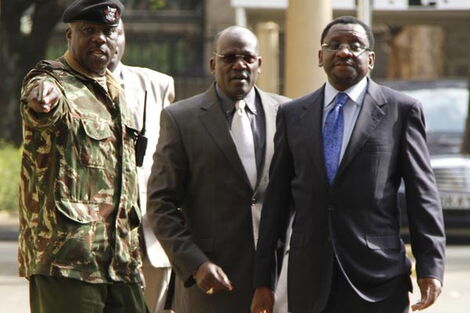 Senators James Orengo (right) and Johnstone Muthama leave former Inspector-General of Police David Kimaiyo's office at Jogoo House in Nairobi on July 2. 2014
Related