K24 CEO Doubles Down in 24-Hour Ultimatum After Uhuru's Visit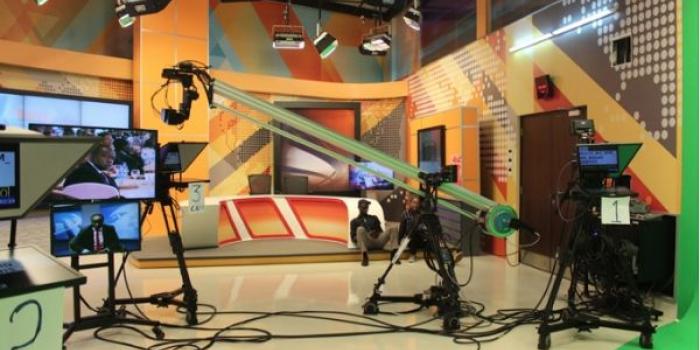 K24 TV studios.
Mediamax CEO Ken Ngaruiya has directed employees from the media house to either issue their consent or offer their comments or representations on options the broadcaster can take to avert job loses in the wake of COVID-19.
This is after President Uhuru Kenyatta made an impromptu visit to the media house on Sunday, April 26, which has been rocked by internal wrangles over proposed pay cuts of up to 50% due to the Covid-19 pandemic.
In a letter dated 27th April 2020, Ngaruiya reiterated that the proposed pay cuts had been made to avoid job losses of some of the employees.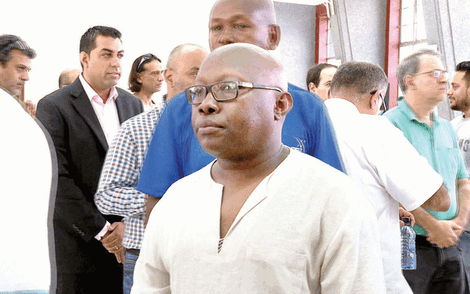 Mediamax Network acting Chief Executive Officer Ken Ngaruiya
"It remains unclear when the COVID-19 pandemic will end and how long the impact on Mediamax Business will be felt.
"Mediamax, however, gives an assurance that the situation will be reviewed based on the status and effects of the COVID-19 pandemic with the first proposed review and communication to the team to be done at the end of three months," read the statement in part.
Ngaruiya acknowledged that most staff members had reached out to his office and discussions regarding the matter had been held.
He also noted that employees had a personal right to give their consent to the proposed pay cut.
"Please note that my letter of 17th April 2020 informs you…that we shall review the situation once normalcy resumes based on revenue, cash flow and the state of business going forward," he highlighted.
On April, 21 most of the employees at the media house failed to show up for work as part of a go slow.
180 of the employees sued the company after it announced a pay-cut of between 20%-50% to its employees.
They moved to court, scoring a major win against the media house and got a ruling in their favour on Friday, April 24.
"Pending the hearing, interpretation and determination of this application, the court does issue an interim preservatory order to stop the respondent from slashing the salary, victimizing, harassing or coercing, intimidating or otherwise dismissing or terminating any of the staff," court papers seen by Kenyans.co.ke read in part.
Further, the court warned that legal action would be taken if the media house failed to comply with the orders.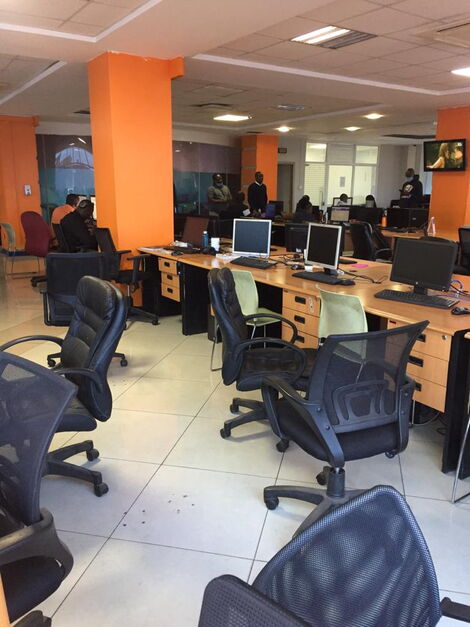 A section of an empty office at Mediamax on Tuesday, April 21.