K24 Employees Pen Heartfelt Letter to Uhuru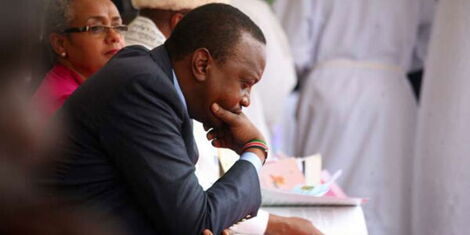 Mediamax Limited employees on Thursday, June 18, penned a heartfelt letter to President Uhuru Kenyatta.
The employees stated that their frustrations had left them no choice but to address the issue directly to the Head of State.
"We, the employees of Mediamax Networks Limited, with utmost humility salute you for leading the war against coronavirus, an invisible enemy that has laid siege on humanity. It has visited death, pain, anxiety and untold suffering on the world in the most unprecedented way.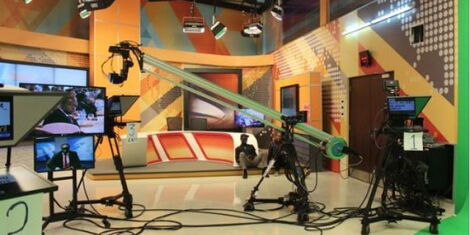 K24 TV studios.
"We write to you knowing that you're a very busy man, but this letter only serves to show our state of utter helplessness and despair," the letter begun.
The workers complained that they had not received payment since the month of April, something that had taken a toll on them and their families.
"Since the beginning of the crisis, we have seen you personally institute measures to cushion Kenyans against the economic shocks that came with it. However, at mediamax, the esteemed organisation that's associated with your family has shown nothing but utter disdain for its biggest driving force- its staff," read part of the letter.
The employees lamented that Mediamax Acting CEO Ken Ngaruiya was unilateralist in his approach, having advocated for a 50% pay cut of all the employees.
They accused Ngaruiya of using blackmail and intimidation, especially on journalists who had filed a complaint in court.
"He has not only delayed salaries but also withheld pay for those he has labelled enemies for going to court," the employees added.
Justice Bryan Ongaya ordered the workers to be paid full April and May salaries and carry out intended redundancy as per the law on June 10, 2020.
Ongaya stated that the employees were eligible for full  April and May salaries as stipulated in the contracts and it was to be disbursed immediately.
In the letter, however, the employees stated that Ngaruiya was yet to honour the court ruling.
They called on the president to listen to their cry and help them get their pay.
"Sir, it is only your personal intervention that can stop the CEO from hammering the last nail on the coffin of the company that has been in a tailspin ever since he joined.
"Save us from this tyranny, for, just like you, we are people's children, siblings, spouses and close relations too," concluded the letter
Related