Kabogo Explains Bitter Fallout With DP Ruto [VIDEO]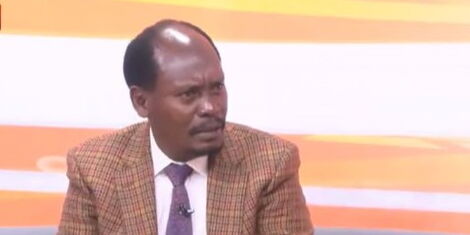 Former Kiambu Governor William Kabogo, on June 17, opened up over his contentious relationship with Deputy President William Ruto.
Kabogo revealed some insights into what came to be known as the battle of the Williams, revolving around his battle to retain his governorship seat in 2017.
Speaking candidly during an interview on TV47, he explained how events leading up to the 2017 General Elections left a bitter taste in his mouth.
"I was among the team of 4 individuals who engineered the merger between The National Alliance Party (TNA) and the United Republican Party (URP).
"However, when it came to the nominations (which I had been assured of), things changed. DP Ruto was in charge of the process, I have no reason to say that he was not the one," he stated.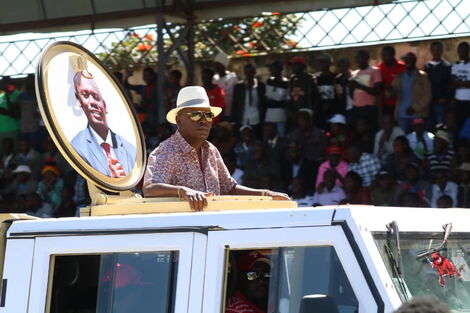 Former Kiambu Governor William Kabogo arrives for the BBI rally in Meru on Saturday, February 29, 2020.
Noticing the surprise turn of events during party nominations, Kabogo said that he was very vocal in pointing out anomalies in the process, but that nothing was done
"Huyu jamaa tulimshika usiku na makura (we caught the guy with stacks of votes in the middle of the night), but they did nothing," he narrated.
Donning his new partial-bald look, Kabogo made it clear that he had not gotten over the incident, nor forgiven those who betrayed him, but that he had just decided to move on.
"Ata kama sikumsamehe, ilipita (even if I didn't forgive him, it's all in the past now)," he elaborated.
However, he made it clear that he would never be part of a deal involving the assurance of a future nomination ever again, citing that he has been shortchanged 4 times.
In June 2017, Kabogo lost in the Jubilee nominations after he collected  69,916 votes against those of his direct rival and currently also a former Kiambu Governor, Ferdinand Waititu, who garnered over 300,000 votes.
Also read;
Speaking to the media after the loss, Kabogo maintained that a top Jubilee leader had orchestrated his loss.
He then said that he was taking a short break but would make a major announcement on his political future with a possibility of running as an independent candidate, which is exactly what he did but eventually lost to Waititu (who has since been impeached) again in the general elections.
On March 28, 2019, Kabogo opened a can of worms when he came out with a statement claiming that he had personally witnessed Tanga Tanga MPs being given Ksh50,000 each to accompany DP Ruto to a fundraiser.
"You cannot be moving around the country purporting to launch all manner of projects. When will the government projects work? I always wonder, for example, what would a Kiambu MP be doing in Turkana every other weekend.
"I have attended such harambees and I saw them being given 50,000 to add on to boss' harambee contribution. It is not their money. Ask yourself why they always give 50,000," Kabogo said in an interview on Kameme TV.
In his latest interview, the former governor also touched on his presidential ambitions, decrying the tendency of voters to overlook a candidate's policy or plans for the nation, instead opting for cheap propaganda and shady mud-slinging tactics.
"I have the capability of vying for Presidency but it will depend on a lot of dynamics.
"I have not decided yet, but I am more than willing to join like-minded individuals who have the same vision that I have for the country.
"We need to be clever as voters so that we do not complain about the same thing after every electioneering period," he remarked.
Watch Kabogo's latest interview below:
Related