Kanini Kega Locks out Rent Defaulters From His Apartment [VIDEO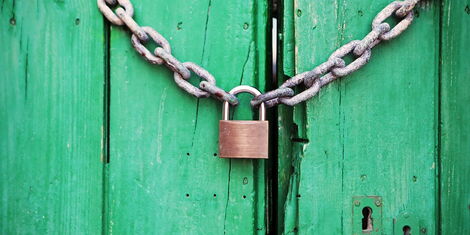 Kieni Member of Parliament (MP) Kanini Kega has allegedly locked out tenants who have defaulted on their rent at his Kahawa Wendani, Nairobi's apartment.
The tenants at Joshua Acarde resorted to recording a video and sharing it on social media to voice their grievances adding that power had also been disconnected from the houses.
Attempts to get a comment from Kega were not fruitful as the MP failed to respond to the story at the time when the it was published.
Speaking to Tmz.co.ke on Wednesday, June 3, tenant Derrick Mbugua revealed that the caretaker of the apartment bowed to pressure and finally opened the houses.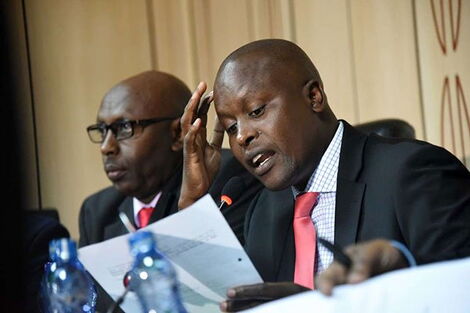 Kieni MP Kanini Kega speaks during a session in Parliament on July 25, 2018.
"There was a time he had done the same thing and we thought that he had stopped but yesterday he did it again. That was the reason for our anger," the tenant said.
Mbugua also added that they unlocked the doors of the caretaker after their houses were opened after locking it in frustration.
The tenant noted that Kega has not commented on the issue but is communicating through his agent.
"He is not talking, but I know he is speaking through his agent, he called us yesterday after calming down. why is doing that during a pandemic and they are the ones urging people to stay at home?" added Mbugua.
The tenants claim that they had defaulted one month's rent with the houses varying in terms of prices as the lowest goes for Ksh. 10,000.
In the video posted on Tuesday, June 2, a group of tenants from the apartment complained about their houses being locked by the MP.
"We are tenants of an apartment in Kahawa Wendanyi, the owner of the apartment is Keini MP Kanini Kega, we are very frustrated as we speak because in the middle of a pandemic he sent an agent to lock our houses.
"He is a government principle, he is supposed to lead by example, some of us have been here for years and have been paying rent even before the deadlines and just because we are late for one month we have had our houses locked and power disconnected," lamented the tenant.
The man went on to reveal that the MP is just frustrating the tenants because he has no financial challenges as he is building another apartment nearby.
Related