Karen Hospital Unveils New CEO After 15 Years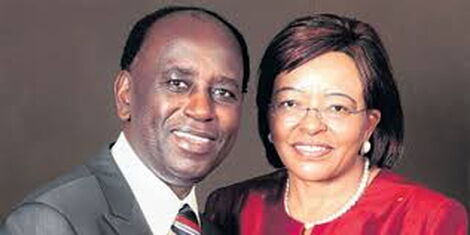 Karen Hospital welcomed a new CEO on Thursday, August 20, taking over from Betty Gikonyo who has been at the helm for 15 years.
According to a press release sent to TMZ.co.ke, Juliet Gikonyo Nyaga who is the daughter of the founders, Dan and Betty Gikonyo, was unveiled as the new CEO in a ceremony that was graced by Jubilee Secretary General Raphael Tuju and other industry stakeholders.
"This is a momentous occasion. It will go into the history books of Karen Hospital as a landmark for generations to come. It marks the transition of leadership from the generation of the founding directors to the next generation," Betty said in her speech.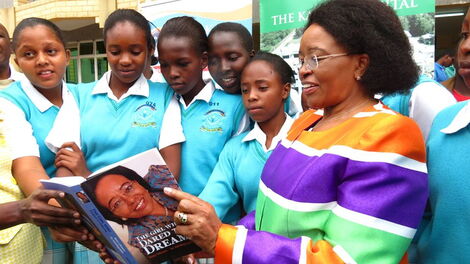 Outgoing Karen Hospital CEO Betty Gikonyo with schoolgirls
She stated that Juliet had seen the hospital grow from an idea to one of the biggest private hospitals in the country.
The first baby who was delivered at the hospital was named Karen, with approval from the mother.
"Your passion for systems and application of current technology has seen you lead this area with relentless energy," Betty told Juliet.
Before her appointment, the new CEO served as the executive director of the Karen Hospital Medical and Training College.
In her maiden speech, Juliet was thankful for the opportunity to serve and grow the hospital's legacy.
She made it clear that the facility would embrace youth and develop their skills to become future leaders in their fields.
"As the CEO, I want to rejuvenate the energy in my team and stakeholders, so that we all work together in this renewed vision," she spoke.
She thanked her parents for molding her into the leader who would take the hospital to the next level of growth.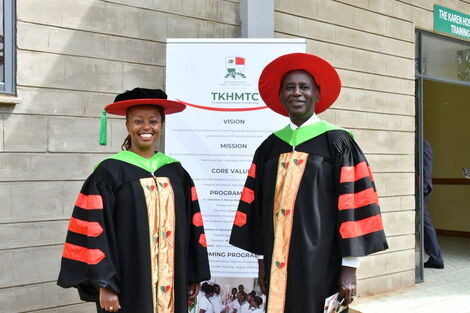 New Karen Hospital CEO Juliet Gikonyo with her father Dan Gikonyo
Related