KCSE 2020 Identical Twins Drown in Indian Ocean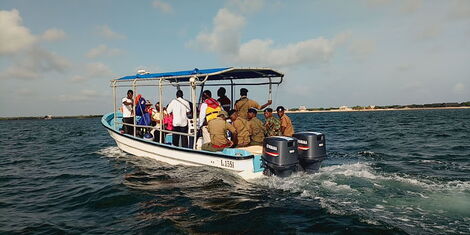 FILE
18-year-old twins from Kwale County who sat for the Kenya Certificate of Secondary Education (KCSE) in 2020, drowned in the Indian ocean on Monday evening, May 31.
Solomon Gatindu and Kennedy Gatindu, who both scored a C+, dived in the ocean alongside their cousin when the fatal incident took place.
Their cousin was alarmed after they failed to appear from inside the water and went to call for help.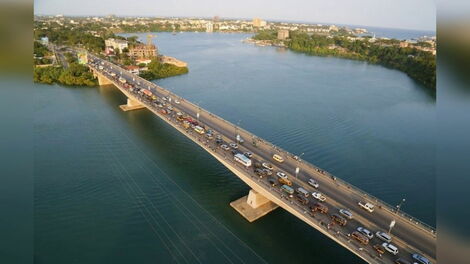 Nyali Bridge, Mombasa County where the middle-aged man jumped off into the Indian Ocean on Wednesday, April 7.
FILE
Their bodies were retrieved on Tuesday, June 1, after local divers and their counterparts from the Kwale county government joined forces and helped in aiding their recovery.
"We waited for them to come back home but they never did. As we waited, we received a call and were told that they had drowned," a relative stated.
Locals in the area have been warned of swimming in the ocean as it keeps experiencing heavy waves that could pose danger.
The incident came just months after two contractors drowned in the Indian Ocean after their boat capsized.
The duo passed on in the incident which occurred near the Standard Gauge Railway terminus in Mkupe, Mombasa.
In previous years, the National Government has been criticised for poor management and under development at the Indian Ocean, which has led to deaths of a number of residents.
In relation to this, President Uhuru Kenyatta fired several government officials from the Kenya Ferry Service.
As a move to avert danger, the government built the floating Likoni Bridge to ease transport and movement across the Indian Ocean.
A ship passing through the Likoni Floating Bridge
Related