KDF Drops in 2020 Global Military Ranking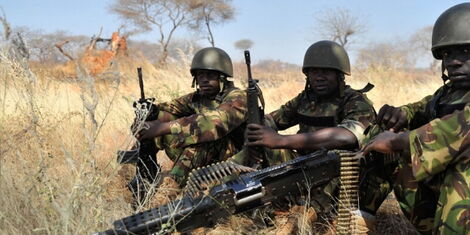 Kenya's military has been ranked as the 12th most powerful military in Africa according to the annual Global Fire Power report for 2020 released on Tuesday, June 16.
Globally, Kenya was ranked 84 out of the 138 modern militaries ranked according to their capabilities. A unique score known as a 'Power Index' is generated for each military based on multiple factors.
It represented a drop for Kenya which was in 2019 ranked as having the 10th most powerful military in Africa.
In the 2020 edition, Uganda followed Kenya closely as its military was ranked 13th in Africa and 86th in the world.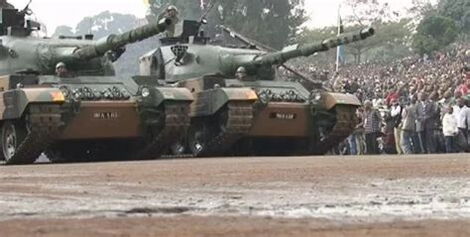 Kenya Defence Forces (KDF) tankers during a parade.
The Kenya Defence Forces (KDF) remained as the most powerful military among the East African Community (EAC) member states, but it was eclipsed by Ethiopia whose military was ranked 7th most powerful in Africa and 60th in the world.
Tanzania's military ranked 24th out of the 35 African countries considered for evaluation and 109th globally.
South Sudan's military was ranked 26th in Africa and 117 in the world, while neighbouring Somalia ranked 34 out 35 African countries and 136 out of 138 internationally.
Central African Republic (CAR), Gabon, Sierra Leone, Somalia and Liberia made up the five lowest-ranked militaries in Africa.
The ranking considers nations' potential war-making capabilities across land, sea and air. More than 50 factors contribute to a formula that then determines a country's Power Index (PwrIndx).
With the perfect Power Index rating being 0.0000, Kenya holds a rating of 1.5287. Factors considered include manpower, air-power, land forces, naval forces, natural resources, logistics, financials and geography.
Kenya has active military personnel of 24,150. In the air, it has a fleet of 150 air-crafts which include 17 fighters, 20 for transport, 32 trainers, 2 special mission air-crafts and 79 helicopters.
On land, it has 76 tanks, 479 armored vehicles, 30 self-propelled artillery and 25 towed artillery. Its assets on water include 7 patrol vessels.
The report also considered the logistical advantage in Kenya offered by 2 ports and terminals as well as airports, the road network and railway coverage.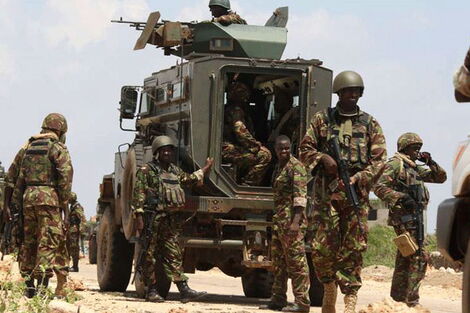 KDF soldiers during one of their missions in Somalia.
Related