KDF Officer Arrested for Faking Wife's Suicide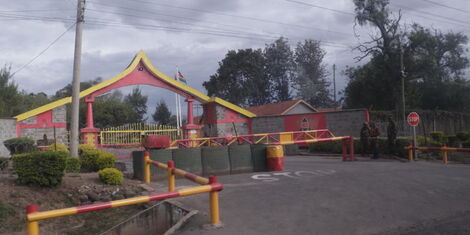 KDF officer Kennedy Otieno Oloo, stationed at the Lanet Barracks in Nakuru, was on Tuesday, June 16, arrested for allegedly faking the suicide of his late wife, Leah Oloo.
The postmortem results showed that cause of death was a result of suffocation by strangulation, with a bruise located on Leah's neck as well as a groove on her lower neck indicating that a wire may have been used.
Oloo had initially filed a report claiming that his wife had killed herself.
Nakuru County Criminal Investigation Officer Michael Mwenze, confirmed to the media that Oloo was duly arrested following the postmortem results and is currently being held in custody at the Bahati North Police Station.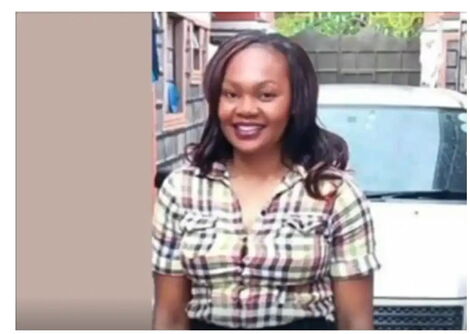 Leah Oloo pictured.
Oloo and his estranged wife Leah Oloo were living together at the Lanet Barracks in Nakuru, however, her family has since come out with a statement claiming that she had told them of her intention to walk out of the 3-year-marriage.
Leah's sister, only identified as Stella, further claimed that Oloo was being shielded by his brother who also serves in the military.
"They are covering up the issue. Their brother is a senior officer in the military and another one is a military officer and they are using their powers to cover up this cold blood murder. We have been locked out, denied access to the house with the media, we want justice," Stella claimed.
According to the latest statements from Leah relatives, she had made desperate calls for help, claiming that Oloo had locked her up in the house on the day she had planned to leave him, going on to make a reportedly chilling message which she shared with Stella.
Gender-Based Violence (GBV) is one of the most persistent violations of human rights across the globe. According to the World Health Organization, about one-third of women worldwide have experienced violence.
To shine a light and mobilize action to end gender-based violence in Kenya, the United Nations Population Fund (UNFPA), together with the Kenya Medical Women's Association and the Kenya Women Judges Association, and partners, launched the Tuongee (Let's Talk) Campaign on May 25, at an event hosted by Nicolas Nihon, the Ambassador of Belgium to Kenya and UNFPA.
There has been an increase in reported cases of GBV since the start of the Covid-19 pandemic.
This has been driven by several factors such as financial hardship, restriction of movement. Confinement at home under heightened levels of stress, uncertainty and fear, can produce stressful environments that precipitate violence.
Health Chief Administrative Secretary Dr. Mercy Mwangangi noted on April 14, that the surge in cases was been captured in the latest National Council on Administration of Justice report.
"We are in constant communication with the gender-based violence recovery centre, and the national council on administration from justice who have told us there is an increase in the numbers and most of the cases are perpetrated by close relatives and guardians," she said.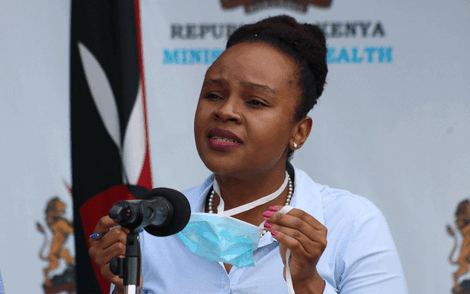 Health CAS Mercy Mwangangi during a press briefing outside Afya House, April 2020
Related