Ken Mijungu's House Swept Clean by Thugs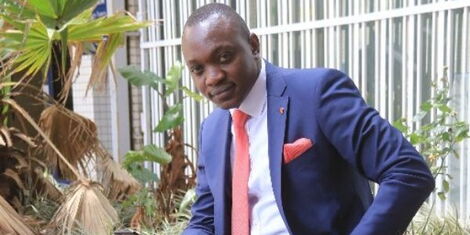 Former NTV news anchor Ken Mijungu's house was swept clean by thugs who raided the residence twice.
Speaking for the first time about the incident to TMZ.co.ke, on Wednesday, July 22, he explained that the thugs took advantage of his absence to conduct the operation.
He stated that the two robberies were orchestrated a few weeks ago and that the house, which is in Migori was unmanned.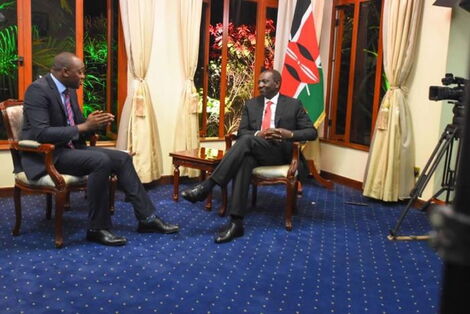 NTV Anchor Ken Mijungu interviews DP William Ruto at his Karen home on Thursday, January 23, 2020.
When they raided Mijungu's house the first time, they smashed the reinforced windows to gain access into the residence.
The thugs carried away all expensive electronics.
A few weeks later, they struck again and this time, carried away everything else including his curtains, bed and mattress.
Mijungu explained that nobody was hurt during both incidents as the house was unmanned.
In 2019, the journalist had been targeted by robbers who stole his Toyota Prado.
He decided to share his story after a Twitter user, Chepngeno, highlighted a similar robbery.
She stated that upon returning home from work, she found all her electronics stolen.
Chepngeno added that the thieves took the fridge which was packed with food supplies.
A lot of thugs have shifted from raiding houses at night when hosts are asleep to targeting homes when the hosts are away for easy access and reduced resistance.
Some homeowners have chosen to install motion detectors that are connected to the lights such that when movement is detected around the house the lights are switched on giving robbers the impression that the house is occupied.
Many also ask friends or family to help guard their homes while the hosts are away. Friends can conduct periodic checks or temporarily move in.
Some companies in Kenya also offer insurance policies for domestic appliances incase of theft or damage.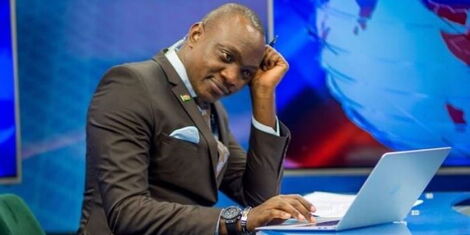 News anchor Ken Mijungu at NTV studios
Related