Kenya Bags Membership to WorldSkills International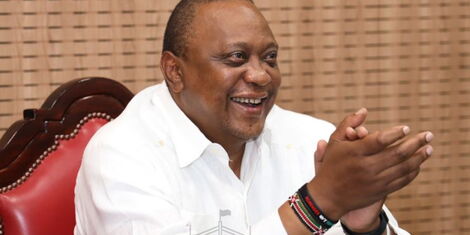 Kenya has been admitted as the 84th member of WorldSkills International (WSI) a year after the Technical and Vocational Education and Training Authority (TVETA) submitted an application.
Confirming the news, TVETA's Director-General Langat Kipkirui stated that it was upon attending the global body's General Assembly in 2019 , that Kenya submitted their application for consideration.
"As a government and working together with partners under the Permanent Working Group (PWG) on TVET framework have laid down structures that will hasten our steps into joining the cream at the WorldSkills Competition. Our application for membership is already before WSI awaiting consideration in the next General Assembly," he stated at the time.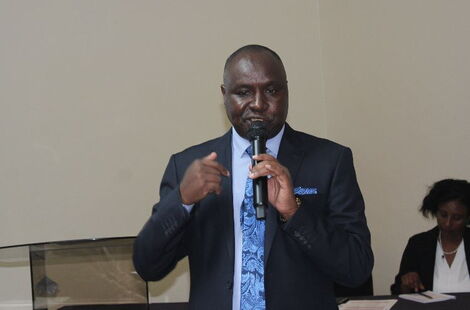 TVETA Director-General Langat Kipkirui at a regional meeting on March 11, 2020.
During the 2019 event, Uganda together with Ghana were officially inaugurated into the WorldSkills family as the 81st and 82nd member countries.
The other WSC African member countries include Tunisia, Egypt, Morocco, Namibia, South Africa, and Zambia.
The institution's outgoing president Simon Bartley, urged the General Assembly to strive hard and bring onboard more African countries since their membership wass too low considering the growing population in the continent which is projected to be two billion in the next twenty years and the limited number of job opportunities available.
The opportunities offered by WorldSkills competition are immense for both the competitors, employers and industry, colleges, trainers and the country at large. According to research by WorldSkills International, about 25 percent of the competitors interviewed became self-employed after taking part in the skills competition.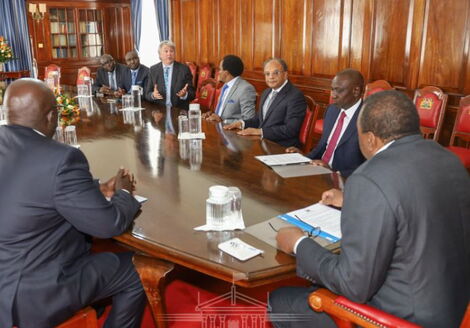 WSI President Simon Bartley duringa meeting with President Uhuru Kenyatta at State House, Nairobi on February 24, 2020.
PSCU
"This is one the reasons as the TVET Authority, a government agency mandated to regulate and coordinate TVET in Kenya is spearheading steps that will see the country join the WorldSkills Competition and create a platform for our youth to dream big and as a country, claim our space amongst the peers," Langat added.
WorldSkills International (WSI), a non-profit membership association is open to agencies or bodies which have a responsibility for promoting vocational education and training in their respective countries or regions.
Over the years it has been recognised as the ultimate gathering of distinction in technical and vocational education and training that has continued to provide both a benchmark for high performance and an objective way to assess vocational excellence since it was founded in 1950 in Spain.
In February 2020, Bartley led a delegation to Kenya to access the country's readiness to join the biennial WSI and compete in the next edition in Shanghai, China in September 2021.
He concluded his visit to Kenya with a promise that he would work the government and stakeholders to usher in the country's participation in the "Skills Olympics".
Officials from WSI accessing Kenya's readiness to join the WSI in February 2020.
Related