Kenya Only African Country on Forbes List
FACEBOOK
Kenya is among nine countries worldwide that was endorsed in a list of places to travel to in an article on the American business magazine, Forbes.
In an article on the magazine's website, Kenya was the only African country featured as being one of the few areas most people can travel to right now with minimal hassle.
The author of the article, Gabriel Leigh who is a Transport Correspondent and holds a Masters in Journalism from UC Berkeley, observed that Kenya's entry requirement was proof of a negative Covid-19 test.
"The test must have been conducted within 96 hours of arrival. Otherwise, Kenya is currently fairly relaxed at the border, and travel around the country is not restricted," he stated.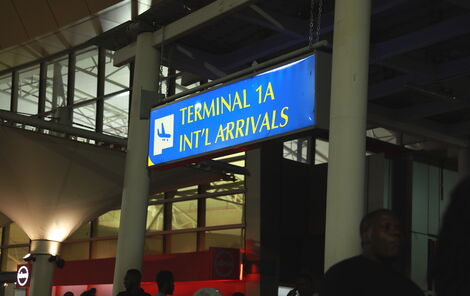 Jomo Kenyatta International Airport (JKIA) International Arrival Terminal. Thursday, February 14, 2020.
Leigh added that the number of cases in the country had steadily decreased even with the resumption of international flights on August 1.
Other countries featured were Mexico, Turkey, French Polynesia, Maldives, UAE (Dubai), Albania, North Macedonia and Serbia.
Kenya has made strides in reviving the tourism sector with the lifting of the ban on movement in certain counties as well as the resumption of international flights to select destinations.
Earlier in August, Kenya was the first country in the world to be awarded the recommended status of the Safer Tourism Resilience Seal by global body Rebuilding Travels.
The tourism agency singled out Kenya's commitment to creating a step by step process of a careful and safe reopening and resumption of business in the tourism sector.
A month prior, Kenya was among the top destinations in Africa to receive the World Travel and Tourism Council (WTTC) recognition.
The country was awarded the Safe Travel Stamp in recognition of the country's adoption of the global health and hygiene standardized protocols dubbed 'Safe Travels' in the wake of the Covid-19 pandemic.
In August, during the launch of Counties Covid-19 Resilience Conference, President Uhuru Kenyatta disclosed that the country had begun flattening the curve.
"I believe we have done remarkably well and that is why we have began to flatten the curve. But to do better we must remain brutally honest with our approaches because intellectual honesty is critical to building resilience going forward," stated the president.
As at Thursday, September 3, Kenya had recorded 34,705 positive Covid-19 cases countrywide.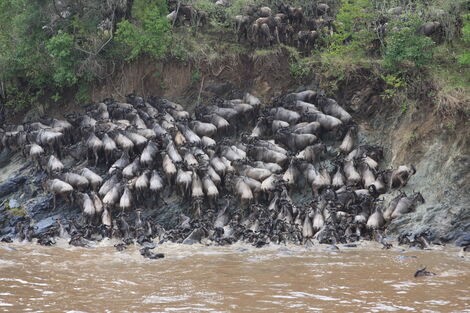 Wildebeest crossing the Mara River
Related