Kenya Power Explains Multiple Power Outage in Nairobi Estates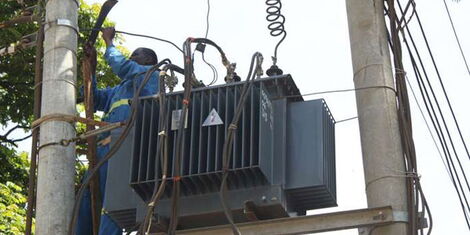 DAILY NATION
Kenya Power on Friday, December 18 explained the multiple blackouts that have affected several areas in Nairobi.
The power outage is affecting parts of Industrial Area, Mombasa Road, Embakasi, Imara Daima and the Eastern Bypass.
The national power distributor explained that the blackout in the several estates has been caused by a technical fault at the Embakasi substation.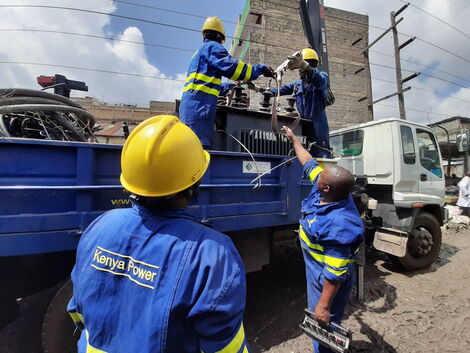 Kenya Power and Lighting Company engineers load a transformer into a lorry.
TWITTER
"We would like to inform our customers in parts of Industrial Area, Mombasa Road, parts of Embakasi, Imara Daima, and parts of the Eastern Bypass, that a fault on our system at the Embakasi Substation has caused an interruption of electricity supply to their areas.
"We assure them that our teams are working to restore supply within the shortest time possible. We highly regret the inconvenience caused to the affected customers," read a statement from Kenya Power.
This comes after Kenya Power launched a Ksh 800 million project aimed at maintaining the electricity network countrywide for improved quality of power supply to its customers.
The power company is carrying out a comprehensive audit of the country's electricity network under the programme to identify issues requiring corrective action and reinforcing the grid to enhance its robustness.
The electricity network management programme involves carrying out maintenance on major repair works on the network including undertaking transformer maintenance and carrying out reinforcement works to ensure a stable supply.
Speaking during the launch, Kenya Power Managing Director and CEO, Bernard Ngugi emphasized the speed of retiring power during an outage.
"Good service delivery is anchored on effective management of both planned and unplanned power outages.
"We are committed to ensuring that our customers enjoy quality service by minimising disruptions during planned maintenance programmes and responding speedily to restore normalcy during unplanned outage situations," he noted.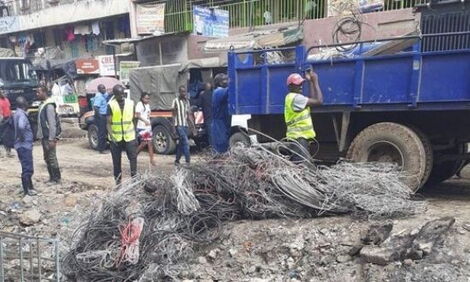 Kenya Power personnel cut off illegal power lines at Embakasi East's Tassia Estate on Thursday, February 27, 2020
Related