Kenya Records 149 New COVID-19 Cases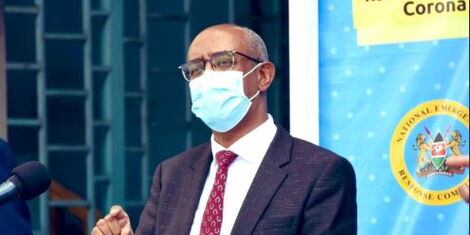 Kenya's COVID-19 cases have risen to 5,533 after 149 more individuals tested positive in the last 24 hours.
Speaking during the daily COVID-19 press conference, Health CAS Dr Rashid Aman stated that  3,090 samples had been tested in the same period of time.
48 patients have been discharged bringing the total number of patients who have recovered to 1,905.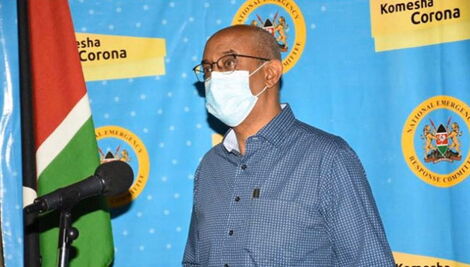 Health CAS, Dr Rashid Aman.
FACEBOOK
Unfortunately, five more patients have died bringing the total number of those who have succumbed to 137.
Of the 149 cases, 148 are Kenyans while one is a foreign national.
94 of those tested are male and 55 female with the youngest case being a one-year-old infant and the oldest is a 76-years-old.
The cases are distributed in counties as follows; Nairobi (73), Mombasa (20), Kajiado (15), Siaya (13), Machakos (3), Kilifi (1), Nakuru (1), Nandi (1), Bungoma (1), Isiolo (1).
In Nairobi, Kibra is leading with 17 new cases.
Being the the international day against drug abuse, Aman urged parents and guardians to educate their children the harmful effects of drug use.
"Drug abusers at risk of contracting COVID-19 due to reduced immunity, poor hygiene, culture of sharing paraphernalia," he stated.
He explained that the revalence of alcohol use among 15-65-year-olds is 12.2%,  Khat is 4.1%, Bhang 1%.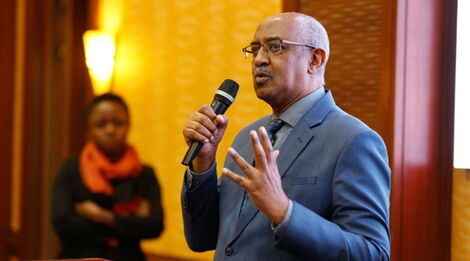 Ministry of Health Chief Administrative Secretary Dr. Rashid Abdi
Related