Kenya to Wait Longer for UNSC Seat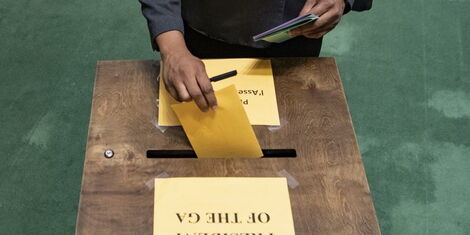 Kenya fell short in its bid to become the 2021/2022 non-permanent member of the United Nations Security Council UNSC, following the highly anticipated elections held on June 17.
The East African nation got 113, while direct rival Djibouti managed to secure 78 of the votes.
Kenya needed the support of two-thirds of UN members (129 votes) of the 193 states in order to be declared the winner of the coveted seat.
The two nations are scheduled for another round of voting today on Thursday, June 18, where Kenya will be looking forward to securing the seat at the UN high table for the third time in its history.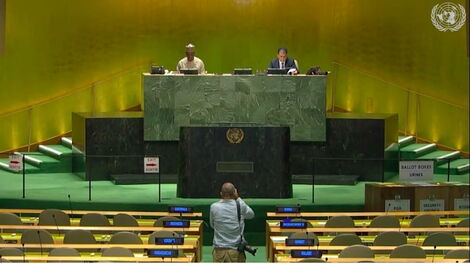 Announcement of the results at the United Nations General Assembly on June 17, 2020.
Kenya had previously held the seat betwen1973-1974 and 1997-1998.
Following the June 17, elections, Turkey secured the Presidency of the General Assembly, with India clinching the Asia-Pacific representative post unopposed.
The Security Council has the primary responsibility to maintain international peace and security. It has 15 Members, and each Member has one vote. Under the Charter of the United Nations, all Member States are obligated to comply with council decisions.
The Security Council takes the lead in determining the existence of a threat to the peace or act of aggression.
It calls upon the parties to a dispute to settle it by peaceful means and recommends methods of adjustment or terms of the settlement.
In some cases, the Security Council can resort to imposing sanctions or even authorize the use of force to maintain or restore international peace and security.
The US, UK, Russia, China and France, are the only countries that have permanent seats at the UNSC.
Kenya and Djibouti are currently battling it out to replace South Africa for 2021-22 non-permanent seat.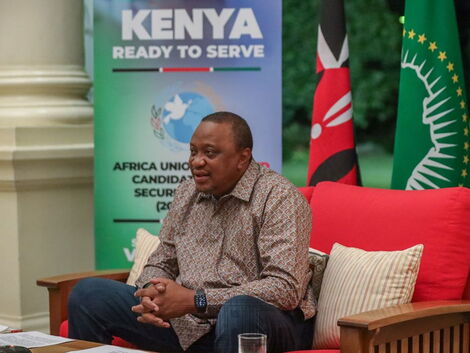 President Uhuru Kenyatta during a meeting with Permanent Representatives of various countries to the United Nations on Tuesday, June 16, 2020
Related