Kenyan Cultures That May Change Forever After Covid-19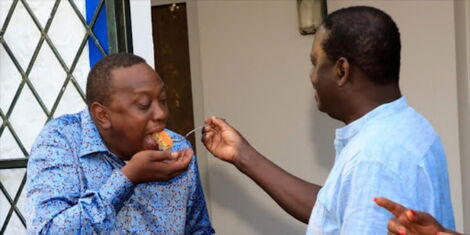 FILE
Many activities that had been affected by the Covid-19 pandemic are slowly returning to normal, albeit with some guidelines.
The Covid-19 response has been largely premised on physical distancing which the government continues to monitor.
Even as social gatherings return, birthdays are set to change forever in the light of the hygiene standard impressed on Kenyans in regards to the virus.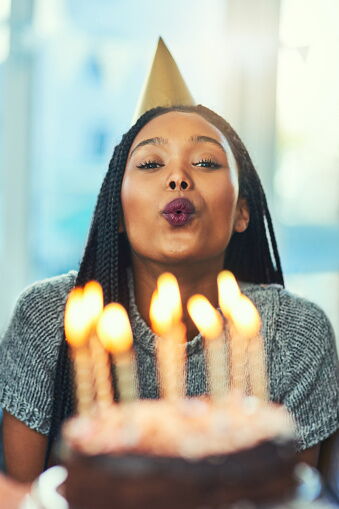 A lady blowing out candles on her birthday cake
FILE
The culture of making a wish and blowing out candles on your birthday will have to stop if you intend to share it with your family and friends.
Its has become a hazard since Covid-19 droplets can be spread from your lungs to the air and even the cake.
So many planned music concerts were canceled after the virus was reported in Kenya and even after the easing of various restrictions regarding social gatherings, music concerts are still banned.
This is large because for the concerts to adhere to the minimum number of people at a single gathering (100) the organizers would have to operate on losses.
As such, the nature of music shows is expected to change in the long term. Organizers will have to consider staggering admission and the 1.5m social distancing requirement.
Musicians have turned to stream performances through TV and social media to reach their audiences.
Night clubs remain closed and as the government considers guidelines to reopen them, club owners will have to rethink how to hold karaoke nights.
The sharing of microphones has also been flagged as a safety hazard.
Smokers will also have to refrain from sharing lighted cigarettes due to the risk of spreading the virus.
Ladies have also not been left behind. Often times they find themselves sharing lipgloss, lipstick and other facial cosmetic products.
The risk factor in sharing some of these personal grooming items are caused by the fact that the virus can enter the body through the mouth, nose or eyes.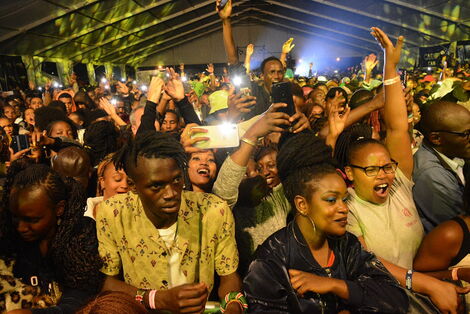 Kenyans having fun in a past concert
Related