Kenyan Girl Now a Global Sensation after a Comical Coronavirus Video went Viral!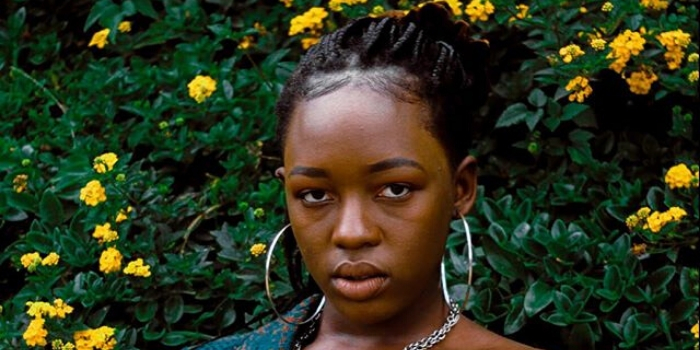 A Kenyan girl's comical Coronavirus video has gone viral globally as she detailed how she was coping with the pandemic.
In a video shared by Puerto Rican International model Joan Smalls on Friday, April 24, the girl, Elsa Majimbo, weighed in on the trends that have come up ever since the world virtually went on lockdown.
"Ever since Coronavirus started, we all have been in quarantine and I have totally missed no one. Why am I missing you? There is no reason to miss you," Majimbo stated.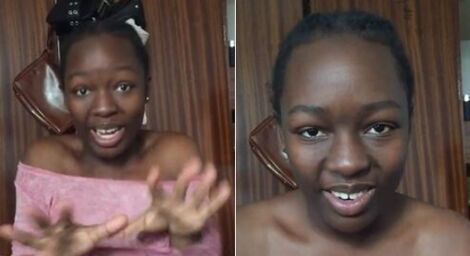 Kenyan vlogger Elsa Majimbo in one of her Instagram videos in 2020
FILE
She further trolled individuals who were participating in Coronavirus challenges, such as tissue paper juggling among soccer players, personal fitness exercises, applauding medical practitioners and the Tik Tok video challenges.
"Guys are telling me that I haven't joined house parties nor Tik Tok nor Corona challenges. It's not by mistake. And those telling me that they miss me. Why are you missing me?
"Do I pay your school fees? Do I pay your rent or provide food for you? And those who keep posting literary phrases like 'the small freedom we always wanted', are you William Shakespeare or do you want to be a motivational speaker?" she trolled as she enjoyed a crisp snack.
Joan Smalls, the model lauded her comical nature, indicating that it cracked her into laughter, as Kourtney Kardashian, US media celebrity and other celebrities liked the video.
"This has me dying and really laughing," Joan captioned along with an emoji for laughter as the video garnered over 50,000 views.
Social media platforms have been a huge source of relief and also a cause of concern for Kenyans and the world at large ever since Coronavirus (Covid-19) broke out.
On a positive note, individuals are using it for communication with friends and relatives amid the pandemic, others for trading and commerce and news sourcing. In Kenya, Azziad Nasenya, a media student, became a celebrity overnight after her Tik Tok dance videos went viral.
K24 anchor Shiksha Arora, has become a constant figure on Twitter with her dance videos as musician Nyamari Ongegu (Nyashinski) garnered more fame as his YouTube live performance during an album launch garnered over 60,000 fans.
On the other side, it has also become a platform for cyberbullying. On Friday, April 17, Kenya Film Classification Board (KFCB) Chief Executive Officer Ezekiel Mutua while speaking with tmz.co.ke noted that some of the causes of too much negativity are the high-stress levels and the Coronavirus crisis, which if not handled properly would cause more headache and trouble.
"There is a lot of toxicity, but you can find solutions to your problems and ways to release stress. You heard Health CAS Mercy Mwangangi pinpointing how domestic violence is on the rise. Honestly, I believe that one of the issues prevalent right now is stress and the inability of Kenyans to make ends meet," Mutua proclaimed.
Speaking to TMZ.CO.KE naida Ayub, a professional counsellor, stated that adjusting to isolation and the new norms arising from the crisis forced people to channel their energy and focus online.
"People are now getting addicted to social media as they have free time to spend or are idle. That is why they engage in different activities even including pornography and cyber bulling. Working at home is also a challenge because people were used to interacting with colleagues face to face," Ayub affirmed as she advised individuals to opt to communicate more with friends, relatives and counsellors and create friendly interactions rather than adopting negative habits.