Kenyan Journalists who Quit Dream International Jobs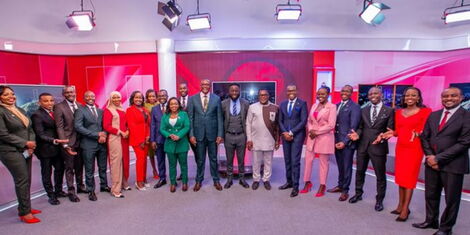 FILE
It is every journalist's dream to climb the journalism ladder and reach international status. Only a few names have reached the upper echelons of the industry and etched their names in the history books.
However, there are a number of journalists, due to various reasons, who took the bold step of resigning from media jobs many scribes, reporters and anchors would love to have sitting on their CVs.
TMZ.co.ke takes a look at some of these journalists: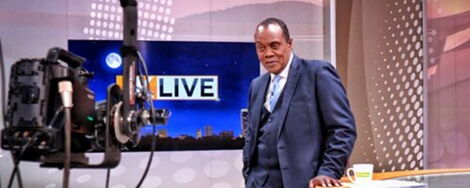 Citizen TV anchor Jeff Koinange at RMS Studios in September 2019
FACEBOOK
Jeff Koinange
The Citizen TV News Anchor recently opened up on two key events that convinced him to pack his bags and quit his job at NBC News in the US.
The two key events occurred between 1993 and 1994. The first event, he noted, was the 'Black Hawk Down' which saw 19 US Special Forces soldiers killed by Somali fighters, with some of them having their dead bodies dragged along the streets of Mogadishu.
According to the veteran journalist, the whole world was telling the story in the American perspective, but no one considered the other side of the coin.
The second story was based on the lack of coverage given to the Rwandese Genocide, with all the major news networks turning their lenses firmly on Pretoria in South Africa, where, Nelson Rolihlahla Mandela was being sworn in as the first black president of South Africa on May 10, 1994.
This prompted him to resign from NBC News, opting to come back to Africa in order to tell the story through the African eye.
Jason Dunford
The former Olympic record swimmer also ventured into the media industry, but opted to quit to pursue the current wave that is Gengetone music.
Dunford, after retiring from swimming, began an online talk show after which he secured a job with the BBC East Africa Bureau as a business journalist.
He would eventually leave this arguably lucrative gig when a former Mexican priest,  who fuses Reggaeton with urban Kenyan sounds, convinced him to get into the studio.
Since then, he has released a number of hit songs and also featured in 3 international movie roles.
Joseph Warungu
The seasoned journalist had amassed twenty years at the British Broadcasting Corporation (BBC) before he decided to call it quits.
His decision was driven by the desire to change the status quo in regards to how media was done in Kenya. He aimed at establishing a production company in order to uplift the standards of journalism in the country by using his experience earned working at the international media house in London.
This prompted him to come back to Kenya in 2018. The veteran journalist currently runs a national mentorship programme for young journalists in Kenya.
Dennis Okari
The NTV investigator, in an interview with Daily Nation on March 20, revealed why he opted to come back home and leave the much acclaimed BBC.
He noted that the platform deprived him of a chance of doing African stories the way he would have loved. This coupled with persistent traveling, which kept him from seeing his family, made him return to Kenya.
Months later, Okari joined NTV, a decision he admitted, changed the whole trajectory as he got the chance to pursue investigative journalism. This is evident in his past Covid-19 millionaires expose which received lots of praise as it uncovered a mega-graft scandal regarding use of billions allocated for Covid-19.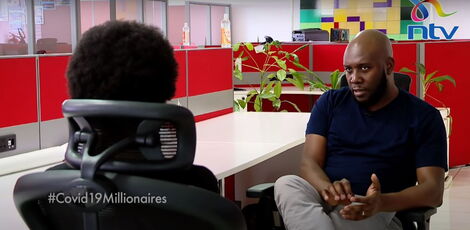 Investigative journalist Dennis Okari interviewing one of his sources
Related