Kenyan Musician Named Corona Bags Govt Job [VIDEO]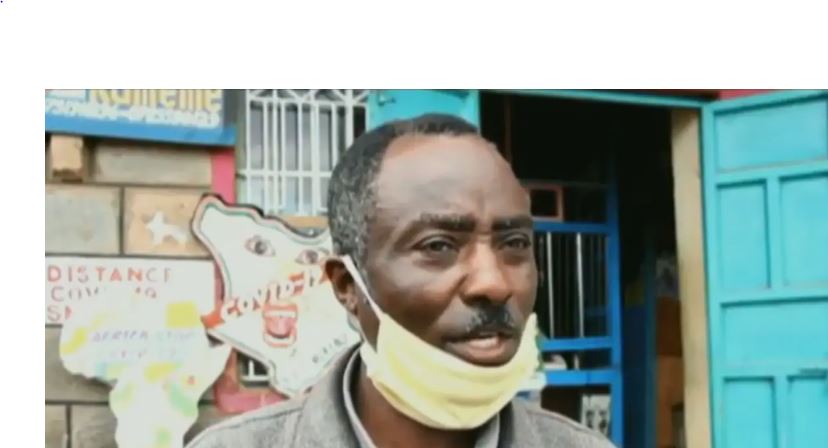 Kenyan Musician John Wanyoike Corona speaks to the press on Sunday, April 19, 2020.
A popular Kenyan musician named John Wanyoike Corona has landed a government job thanks to the coincidence between his stage name and that of Covid-19 virus.
According to a report by NTV, Corona has joined part of a government delegation tasked with sensitising members of the public on the dangers of the virus in Nyandarua County.
His story was first aired by the broadcaster on Sunday, April 19, showing that he had coined the word for a boy band of him and his brother which was known as Kinangop Corona Boys Band.
He was endorsed by the County Government of Nyandarua for his new role and even made rounds with one of the region's police bosses.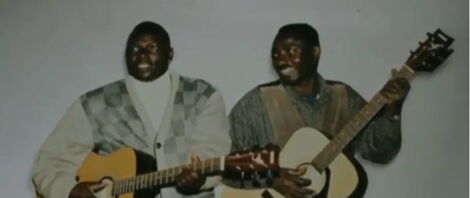 Kenyan musician John Wanyoike Corona and his brother of the Kinangop Corona Boys Band.
"You gather together in a crowd of 10 or 20 and start sharing cigarettes. What if you die and leave behind the parcels of land passed over to you by your fathers, as well as your wives, who will take care of them?" he questioned.
The musician aged 60 years, together with his brother, have two music albums released under their stage name he coined in 1980.
Wanyoike disclosed that the name defines his family that even his children are referred to as Corona.
He explained that they settled on the name because when they arrived in Kinangop, it was dark but their music brought light to the region.
"I changed the spelling of the name Corona from starting with letter C to K because several people were pronouncing it as 'shorona," he explained.
Kinangop Deputy Commissioner Kalume Kashuru and Kinangop Sub-county Police Commander Philis Kanena, during the sensitisation drive,  cautioned residents against contravening the directives.
"If you do not have any pressing matter you will be doing outside, just stay indoors. But if you are forced to leave the house, ensure you wash your hands regularly, maintain social distance among others," stated Kalume.