Kenyan Photographer Honoured in US Times Square Billboard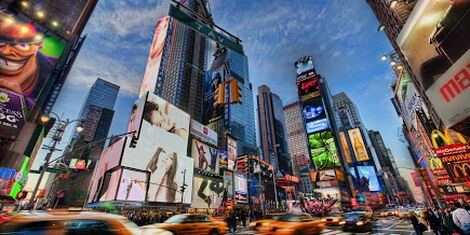 Kenyans were ranked as the third most industrious foreigners working in the US.
True to the 2018 report that was released by Bloomberg, Kenyans continue to leave a mark just as Polly Irungu, whose work has been featured on US Times Square.
For many who may not understand its significance, Times Square is one of the world's most visited tourist attraction sites, registering an estimated 50 million visitors annually.
Polly Irungu a Kenyan photographer based in the US
Polly's work was recognized by Nasdaq in its Amplifying Black Voices campaign, which showcased her works in a mega billboard on the Nasdaq MarketSite seven-story tower.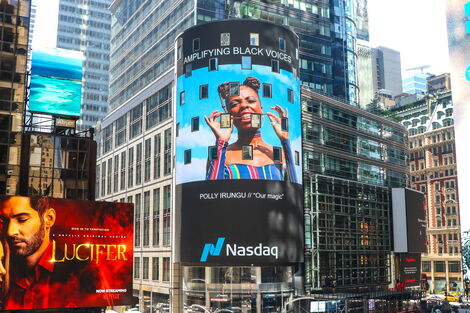 A photo on Nasdaq's billboard curated by Polly Irungu a Kenyan photographer based in the US
FILE
"I'm not going to lie, it was hard. Its not every day you get the opportunity to have your work shown on a tower in Times Square by Nasdaq.
"I chose these photos to showcase black women in all their glory. I want members of my Black Women Photographers (BWP) community to remember their power, their joy and to never forget who they are," she commented after the amazing fete.
Polly founded the BWP on July 7 to serve as a community digital database for black women and photographers who aren't constrained to either the male or female genders.
The platform supports creatives during the Covid-19 pandemic and highlights their portfolios to encourage inclusivity within the industry.
The launch of BWP raised Ksh1.4 million to provide relief to black women photographers who have been hit hard by the pandemic.
Polly is not only a photographer but a digital content editor at New York Public Radio (WYNC), where she manages social media for WNYC and the national NPR show called The Takeaway
Though born in Nairobi, she has lived around the world from Topeka, Kansas, Eugene, Oregon, Washington, D.C., and currently lives in Brooklyn, New York.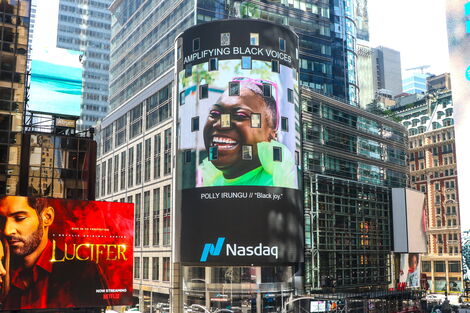 A photo on Nasdaq's billboard curated by Polly Irungu a Kenyan photographer based in the US
FILE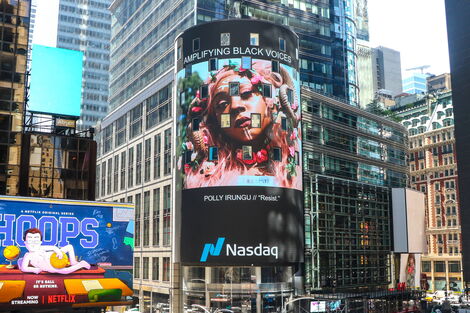 A photo on Nasdaq's billboard curated by Polly Irungu a Kenyan photographer based in the US
Related