Kenyan Shot in The Face in US Pleads for Help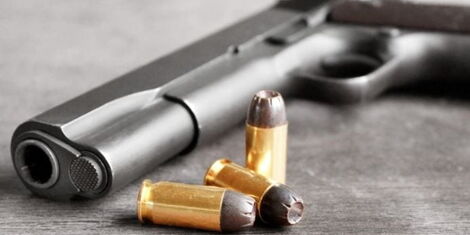 A Kenyan woman living in the United States is appealing for help after she was allegedly shot in the face during George Floyd's murder protests.
Sharon Morara is a student at Hopkins High School in Minnesota which is the epicentre of anti-racial protests in the United States of America. She narrated on her fund page that the shooting took place while residents were protesting against police brutality on May 28.
Morara recalled that the people were demonstrating peacefully before the police started lobbing teargas into the crowd.
"All I remember was that I was standing by this tree, was about to turn around, and I got hit.
"I heard a sharp object pierce through my jaw and before I knew what it was, I lost consciousness and came down tumbling," Morara stated.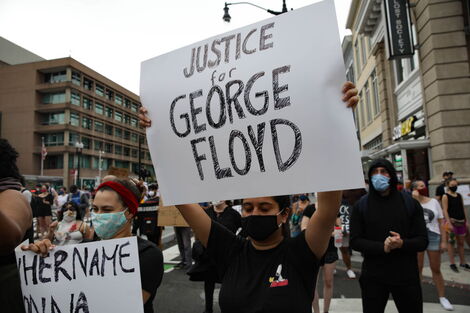 Protesters hold demonstrations in Washington DC on May 29, 2020, over the murder of George Floyd.
Sharon was rushed to Park Nicollet Hospital but she didn't get much help because the hospital was on lockdown due to the protesters who were outside.
Morara waited until 4 am in the morning when got transferred to a children's hospital.
"They stitched me up at children's, and I stayed there until 7 and was sent home. They said I would need to have plastic surgery to fix my lip and smile alongside with scar reduction," she added.
The student is now appealing to well-wishers to help raise Ksh 6 million.
The money will be used to offset her hospital bill as well as enable her to undergo reconstructive surgery.
"I have been struggling with my mental health after this all happened and didn't know how to feel having people I didn't know contact me and having all this attention, but I know I need help and my mom needs help.
"If you guys can help out in any way especially finding a surgeon it would help a lot," she concluded.

A signpost showing Hopkins High Schoo
Related