Kenyan Varsity to Hold Graduation Ceremony Amid Covid-19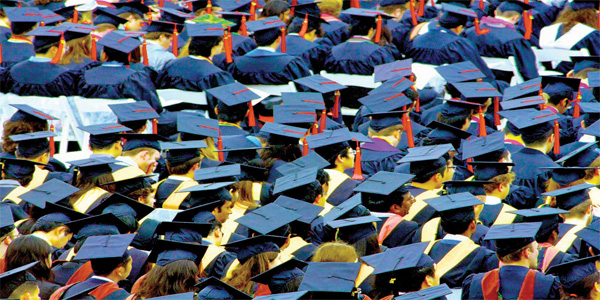 Graduates attend a graduation ceremony organised by a Kenyan University.
A Kenyan university has laid out plans to carry out graduation ceremony even as Covid-19 virus continues to ravage the country.
Speaking to TMZ.co.ke on Sunday, April 26, Dedan Kimathi University of Technology Public Relations Officer Faith Mutheu noted that the event would follow the government directive on social distancing.
The officer further clarified that the event, expected to take place on Friday, May 8, would be carried virtually and students would be expected to follow the proceedings online through their social media platforms including Facebook, Twitter and Youtube.
"The event is in adherence to the directives. We can't have traditional graduation where the graduands come with their parents. We have always ensured that our students finish their studies in a good time and are released to the job market in good time.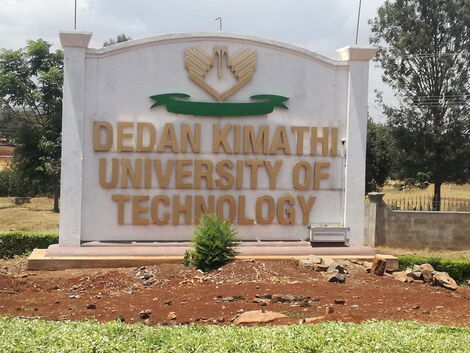 A road sign of Dedan Kimathi University of Technology.
"Because of that, we felt that it would be unfair for graduands who completed studies in December last year to wait until the pandemic is over to get their certificates," stated Mutheu.
She further disclosed that the ceremony was not the final one as another one would be carried out for the graduands to celebrate with their families. The graduands are also free to skip virtual graduation.
"After the pandemic is over, we will do another celebration for them to celebrate with their parents and guardians.
"We also offered the option of hiring a gown, after the pandemic is over, then go home to celebrate with their families. They can also choose to graduate on a later date," she added.
"If a graduand is not comfortable with virtual graduation on Friday, May 8, they can choose to graduate in November with the group that completes in April. We also don't know whether the November graduation will be virtual," she stated.
To make the process possible, the university movement the end-of-study clearance process to the online portal
"We switched the process to the student portal. Once they are done clearing and are able to pay for graduation fees, they are automatically cleared for graduation," she explained noting that students could make the payment until before the graduation or before they pick the certificate citing prevailing financial constraints.
Certificates would be made available two weeks after the ceremony.
A building inside Dedan Kimathi University of Technology in Nyeri.