Kenyans Abandon Ksh240 Billion Wealth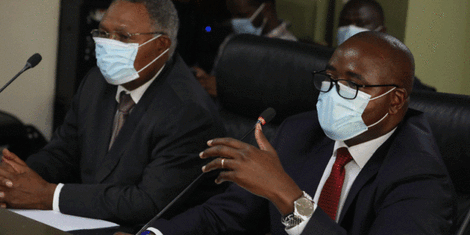 The Unclaimed Financial Assets Authority (UFAA) has revealed that many Kenyans have abandoned their wealth amounting to Ksh241 billion.
While appearing before the National Assembly's Committee on Finance, Planning on Monday, November 16, UFAA chief executive, John Mwangi said that the money was lying idle in various institutions across the country.
The authority also noted that learning institutions and government agencies accounted for most of the unclaimed assets.
This, he continued, was influenced by shares, dividends, bank accounts, safe boxes, cautionary money and tender deposits that have been lying idle for over two years.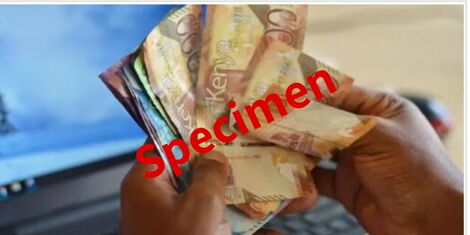 Kenyan bank notes held in hand.
The authority was also concerned that government institutions were notorious in their failure to surrender the unclaimed assets to the state as required by the law.
"We have a case of assets having been identified and a lack of cash to remit to the authority. It is the unwillingness of government institutions to remit these assets.
"There is no incentive to remit the assets. We are working on the area of enforcement to ensure that the assets are remitted," stated Mwangi.
In 2019 alone, the authority held Ksh16.1 billion of which only Ksh339.4 million was claimed.
Mwangi also noted that over 90% of the unclaimed assets were valued below Ksh5,000 yet the procedure to claim the wealth is long and tedious.
"At a personal level the money is not a lot, but cumulatively, it's a lot.
"We should review the regulations and differentiate the claimants by value so that the process for low-value claimants is not the same as high value," he added.
He further noted that several institutions were yet to surrender the wealth to the state due to unwillingness as well as a challenges in cash flow.
In the 2018/2019 financial year, the authority made Ksh1.2 billion after investing some of the unclaimed assets in Treasury bills.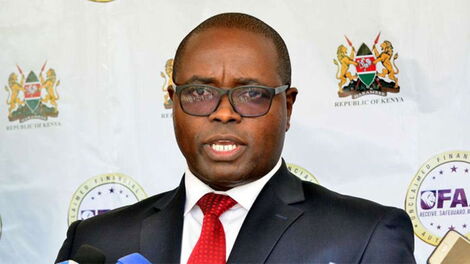 Unclaimed Financial Assets Authority CEO John Mwangi.
Related