Kenyans Open Up on Attempted Suicide [SCREENSHOTS]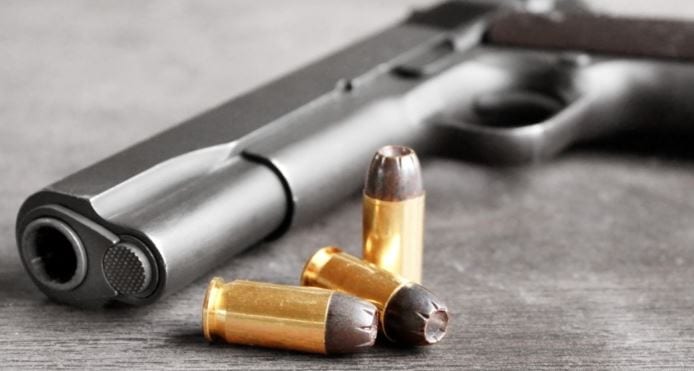 A gun and bullets.
From Saturday, April 25 to date, Kenyans have been detailing shocking revelations on times they wanted to end their lives due to one reason or another.
This is after a Facebook user by the name Steve Muriuki asked: "If your suicide attempt succeeded, how long would it have been since you passed on?"
In the post that has since been shared 87 times and garnered 738 comments, Kenyans laid bare times they felt their lives were not worth living.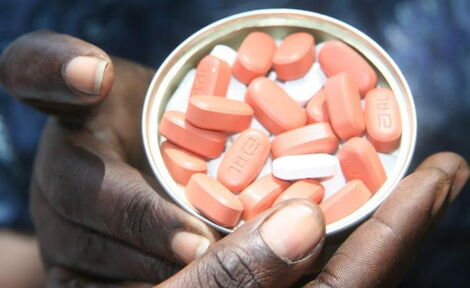 File image of tablets
"Dec 9th 2019. It would be four months now," Valerie Akinyi stated.
"I had the suicide plan but before execution, I realised I was pregnant. I did not do it for my son. I felt that I was at least important to someone," Njoki Wairimu commented.
"1 year but I hadn't exactly attempted. The severe anxiety I had during that time made me want to die in my sleep. I kept insisting for it to manifest," Nyambura wa Kariuki weighed in.
The author of the post, on the other hand, reached out to each of the individuals and gave them hope, assuring them that they would encounter better times.
TMZ.co.ke reached out to a psychiatrist who explained that mental related issues should be taken as seriously as physical concerns.
"Currently, as the country is grappling with COVID-19, I would say that mental health has a greater concern than the virus itself because people have been locked up and are feeling like they are being contained.
"Anxiety and depression are concerns because stress levels are really high. Mentally people are not okay," she stated.
She added that mental health needed to be given great emphasis given the fact that some non-communicable diseases were caused by stress and psychological well being.
"We need to give mental health a little more emphasis than we have been giving," she stated, adding that she would reach out to the affected.
The World Health Organisation (WHO) reports that 800,000 people kill themselves yearly worldwide, which means that 1 person commits suicide every 40 seconds.
While cases of suicide are poorly recorded in Kenya, the upsurge in the coverage of suicide-related deaths is an important indicator of the urgency with which resources ought to be deployed to reduce these otherwise preventable deaths.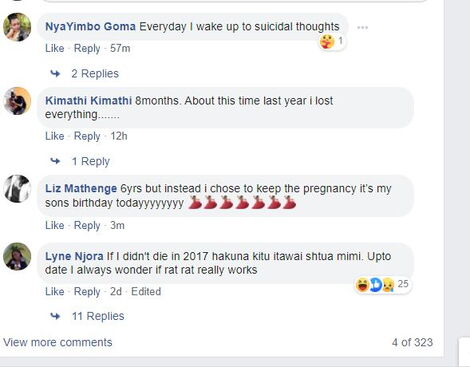 Screenshots of Kenyans relaying times they thought of committing suicide
FACEBOOK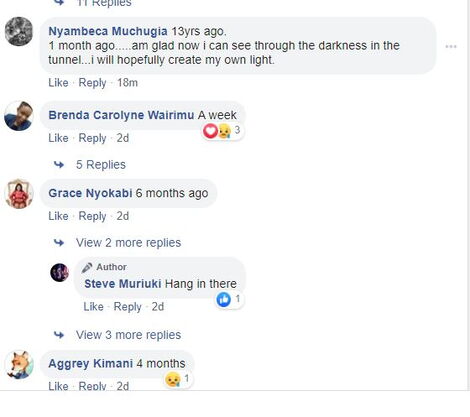 Screenshots of Kenyans relaying times they thought of committing suicide
FACEBOOK