Worrying Trend: Kenyans Quitting Jobs Despite Tough Economy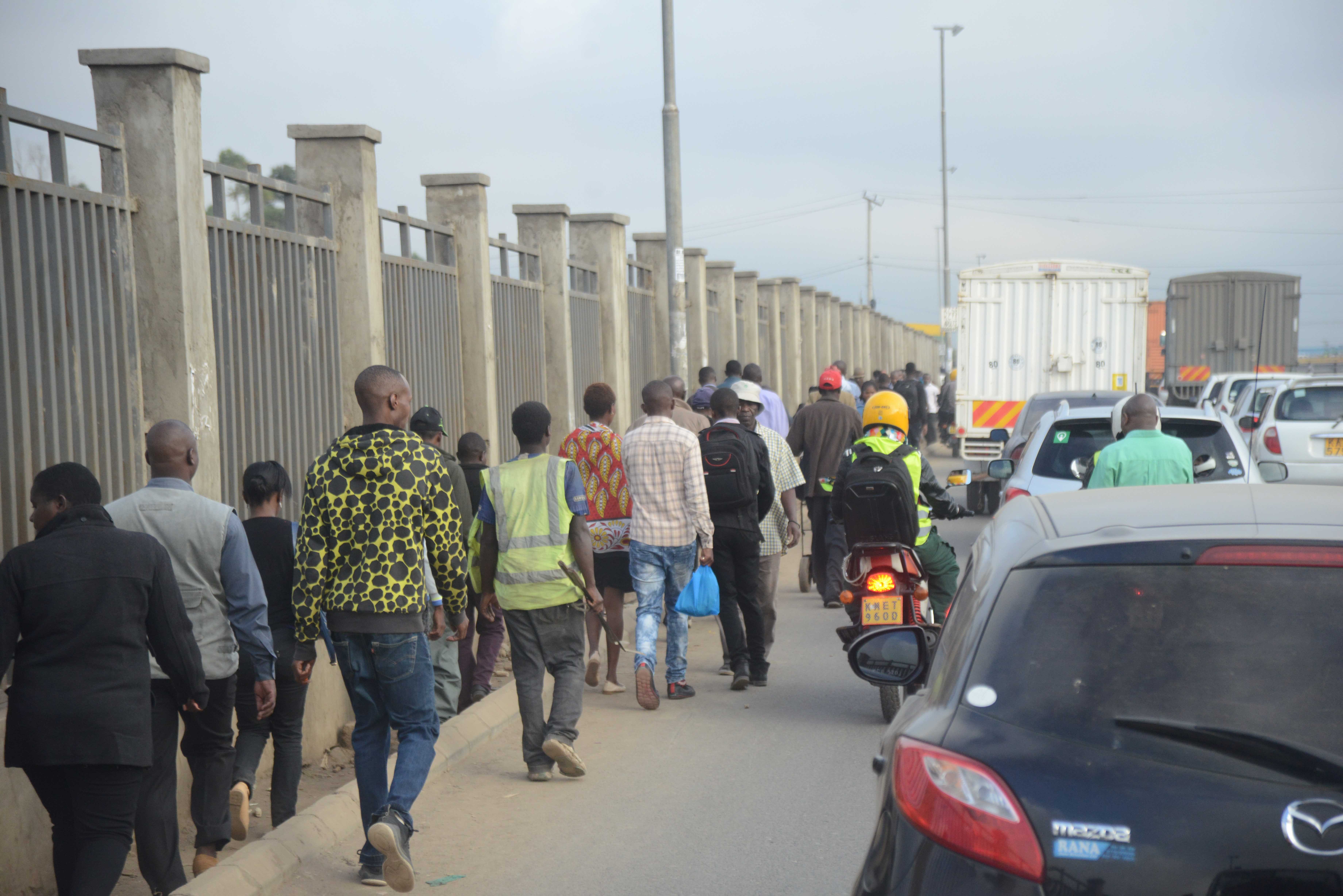 Coronavirus (Covid-19) pandemic has disrupted life and virtually with the world on lockdown, its effects are adverse as it has affected almost every industry you can mention, both in public and private sectors. Employers and employees have been hit in equal measure and it is hard to juggle who between the two is deeply affected unless you try fitting in their shoes.
Economic experts, from David Ndii to the World Bank and government analysts have predicted a tough year and a shrinking economy, as everyone tries to make ends meet. Employers, government and banks are hatching measures to cushion themselves, their employees and their jobs from looming disaster with plans to revive the economy .
In Kenya, a number of employees have been sent on paid leave, unpaid leave, others have been asked to take pay cuts voluntarily or compulsorily. Others have been laid off in worst-case scenarios.  However, what worries most is the rising trend of employees quitting their jobs, despite the tough economy.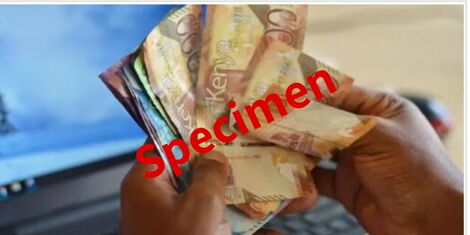 Kenyan bank notes held in hand.
A hotel worker, who spoke with TMZ.CO.KE , stated that she quit over frustrations at work based on bias and the need by her employer to operate at low costs.
"At my workplace, we were asked to take unpaid leave but were also informed that we would be called on rotation and be paid on wages. That never happened as my employer decided to stick with two employees. Apparently the aged ones. Maybe they were prioritised due to them having families or more demands. The rotation never took place.
"What hurts most is that they make a lot of money through home deliveries, triple what we used to make monthly as I was the cashier. Despite the high income, they decided to pay the two workers half their salary. I decided to quit," she disclosed.
On survival, she finds it hard to find a meal and has to rely on her sister who has an established family. However, her landlord was understanding and asked her not to pay rent until she was financially stable.
Another one who quit working at a private firm stated that the environment had become toxic and the pressure emanating from work and that of the Coronavirus crisis itself was hard to manage.
"I wanted to go home and relax. I don't have any plans yet and I don't know how I will survive, but I just had to because everything was taking a toll on me," he stated.
On Wednesday, March 25 President Uhuru Kenyatta announced a raft of measures that would see Kenyans pay reduced taxes, as the government tried to ease the burden on employees and employers. All individuals earning a monthly salary of Ksh 24,000 and below would receive a waiver in PAYE tax as the Credit Reference Bureau listing was also suspended temporarily. This means that defaulters of loans within the suspension period would not be listed.
Despite offering such a relief, Nicholas Gachara, a financial expert argues that the move has made Kenyans turn to easy loans to survive through the crisis as banks also offer low interest loans at this crisis period.
"Kenyans are taking massive loans to pay rents for over five months, in places where their landlords have not eased terms. Remember the government is playing cagey with the rent issue, not offering an open solution but letting landlords decide whether to waiver rent or not. Other Kenyans are taking loans to stock food as they quit work to stay at home. This is a worrying trend because in as much as you take a loan right now, remember you will have to pay later.
"It's an unprecedented time but while at home, instead of staying idle, you can pick new skills online, do courses such as accountancy or look for online jobs to at least earn some money which will save you from huge loans post Coronavirus," Gachara advised while speaking with Kenyans.co.ke
President Uhuru Kenyatta addresses the nation at State House, Nairobi on Wednesday, March 25, 2020
PSCU
According to the expert, economy revival in Kenya will be challenging and will affect everyone again. The analyst states that the International Monetary Fund (IMF) had predicted that Kenya's economy would rise by 6% in 2020, but has now warned that it would grow by 1% only post Coronavirus.
"Although the Central Bank of Kenya states that the economy will grow by 3%, I beg to differ. After the pandemic, economic activities will pick slowly and there will be challenges of loan repayment and taxes may rise as the government focuses on recovery. Remember, right now they have cut spending on development and are focusing on the Covid-19 fight. We also have a locust invasion draining the economy. There will be high rates of loan defaulters and auctions. I hope the government will provide more measures to save Kenyans," Gachara analysed.
Snaida Ayub, a professional counsellor on her end, stated that before quitting, one had to ensure they had a solid plan or would try and find a solution with employers.
"There is what we call accumulated stress as one sees that their input is not bearing fruits at work and thus decides to quit. People are also affected by trauma as they face several challenges. From beating curfew, or having solid internet plans and pressure at work. My take is that employers can come up with psychological aid for workers, alongside the government's public counselling call lines set up nationwide.
"However, remember the public aid is accessed by many people and may not offer assistance to one's satisfaction. Private counsellors should seize this moment and offer aid, both through online platforms or calls too," Ayub stated in an interview with TMZ.CO.KE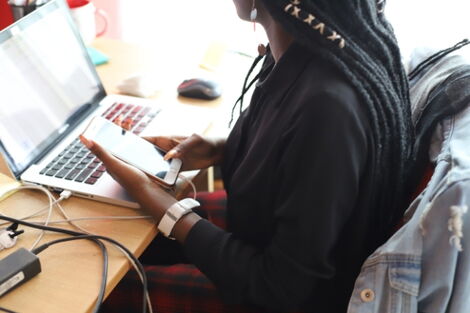 A file image of a lady using a phone