Kenyans to Adopt Wild Animals at Ksh100K – CS Balala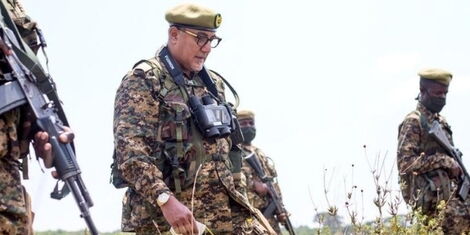 Tourism CS Najib Balala announced that Kenyans can now adopt and name wild animals at Ksh 100,000 to promote tourism and conservation in the country.
The CS spoke on Monday, August 3, while launching the Kenya Wild Service Rangers Welfare Fund at Meru National Park after celebrating the World Rangers Day.
Balala detailed that the wild animals to be named after Kenyans are the rhinos and elephants, two species that have been vulnerable to poaching in Kenya and are listed as endangered species.
The CS led the way by adopting two new-born Rhinos at Ksh 200,000 and named them after his grandchildren.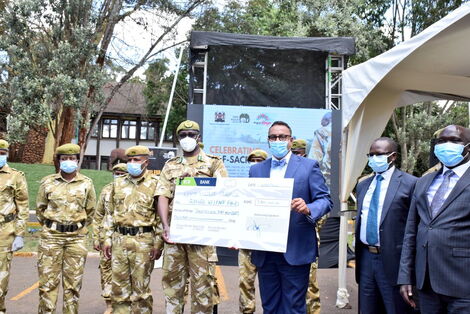 Tourism CS Najib Balala launches the Kenya Wild Service Rangers Welfare Fund at Meru National Park on Monday, August 3, 2020
"On June 28, I visited Meru National Park which is a Rhino sanctuary and was impressed with the high number of rhino births as a result of aggressive conservation. I adopted and named two calves after my grandchildren– Waliya (female) and Layan (male).
"In September 2020, we will launch newborn elephants naming and Kenyans are free to take part," Balala stated.
He went on to detail that KWS managed to raise Ksh 3,300,000 from the project after individuals named 33 rhino calves born in 2019.
The funds will be channeled to supporting rangers in appreciation of their continued efforts to protect wildlife.
Other officials who named wildlife were PS Fred Segor, Nithi MP Kareke Mbiuki and Tourism CAS Joseph Boinnet. One gets an adoption certificate after paying and naming the wild animals.
A 2020 survey by KWS detailed that elephant and rhino poaching has reduced by 90% in the last seven years.
The report detailed a steady decline in such cases between 2012 and 2018, with documented elephant poaching incidents declining from 384 to 38 in the period of the study. According to the survey, 302 elephants were poached in 2013. That reduced to 164 in 2014, 96 in 2015, 86 in 2016 and 80 in 2017.
According to the data, 59 rhinos were poached in 2013. The trend declined from 30 in 2012 to four cases in 2018.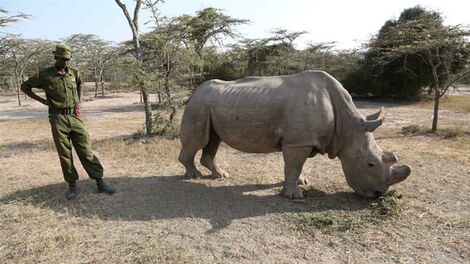 File: A Kenya Wildlife Service ranger poses for a photo with a white rhino
Watch CS Balala's message on World Rangers Day
Related