Kenya's Case Load Surpasses 14,000 as Daily Infections Rise by 397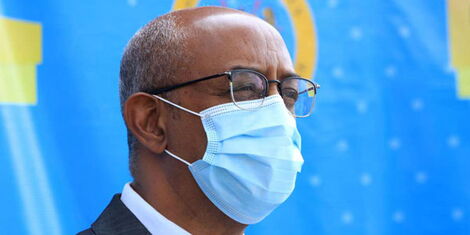 Kenya's Covid-19 cases rose to 14,168 on Tuesday, July 21, after 397 individuals tested positive in the preceding 24 hours.
In a press briefing in Nairobi, Health CAS Rashid Aman stated that the 398 new cases were confirmed after testing 3,397 samples bringing the total samples tested in the country so far to 249,998.
Out of the positive cases, 389 are Kenyans while 8 are foreigners. 236 are males, and 161 female with the youngest being a one-year-old child while the oldest is a 90-year-old man.
An additional 642 patients recovered, raising the total number of recoveries in the country to 6,258. 587 were from home-based care while 65 were discharged from hospitals.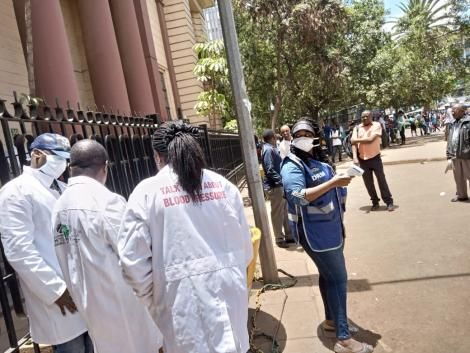 Medics conducting random screening for Covid-19 symptoms at National Archives, Nairobi on Saturday, March 21, 2020
FILE
Unfortunately, 12 more patients succumbed to the disease bringing total fatalities from March 13, 2020, to 250
The CAS asked health care workers to give priority to elderly individuals by asking any underlying condition since the cohort could be fearful leaving their homesteads.
He also asked them to provide them with sound advice in maintaining healthy living in areas such as healthy eating to build immunity.
Aman also noted that celebrities and journalists declaring their Covid-19 status helped alleviate the stigma associated with the deadly virus.
In the recent past, Citizen TV journalists Jeff Koinange, Stephen Letoo and  their KBC counterpart Bonnie Musambi have declared their statuses.
Globally, the virus has claimed more than 610,000 lives with infections hitting a high of 14.7 million people. Over 8.29 million people have recovered from the virus.
Below is the video:
Related