Kenya's Covid-19 Cases Rise to 1,348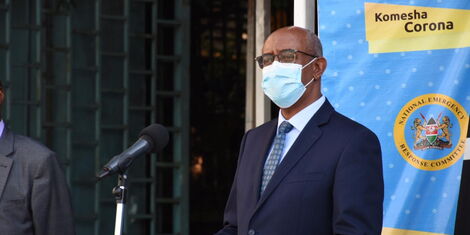 Ministry of Health Chief Administrative Secretary (CAS) Rashid Aman on Tuesday, May 26, announced 62 individuals had tested positive for Covid-19 in last 24 hours, bringing the total confirmed cases in the country to 1,348.
Speaking during the daily Covid-19 briefing at Afya House, the CAS announced that 2,293 samples had been tested during the period bringing the total samples tested in the country to 64,264.
Of the 62 new cases, 59 were Kenyans and three are foreign nationals.
Read Also:
Three more patients were discharged in the period bringing the total recoveries to 405.
More to follow…