Kiambu Governor Issues 2-Day Ultimatum to Wines & Spirits Outlets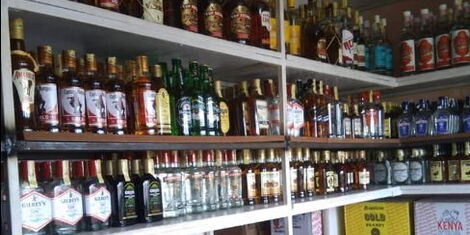 Kiambu Governor James Nyoro on Tuesday, July 21, ordered the closure of all wines and spirits outlets within two days.
Speaking in Limuru while launching various projects, the county boss faulted alcohol vendors for the rise of Covid-19 cases in the county.
"Bars have not been allowed to operate and remain closed. People operating wines and spirits should close by Friday before the county starts a crackdown on Saturday," he declared.
Nyoro also ordered supermarkets not to sell wines and spirits warning that those caught violating the order would lose their licenses for good.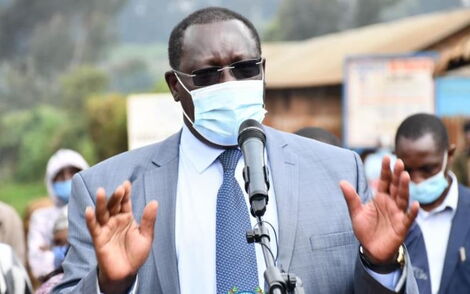 Kiambu Governor James Nyoro speaking in Limuru Municipality on July 22, 2020.
He further directed that restaurants would no longer be permitted to serve alcohol with food only allowed on the menu.
The orders by the Kiambu boss comes after a draft proposal under the Public Health Act, Cap 242 surfaced where the Health Ministry is looking to restrict the sale of alcohol.
Among the proposals in the draft notice include barring restaurants eateries, bars, food courts, supermarkets, wines, and spirits shops, or in any business establishment from serving alcoholic drinks to sit-in customers.
If enacted the law will bar everyone from taking alcoholic drinks in public places with any business establishment that sells alcohol limited to operating between 9 am and 7:30 pm.
Ministry of Health acting Public Health Director, Francis Kuria on Tuesday, July 21 addressed the report that contained a number of new directives on the sale of alcohol.
"I think the document being referred to is a draft. We will not talk about a document that has no legal notice number. It should be under the office of the AG and once it gets a number it becomes a legal notice then we can talk about its contents," Kuria stated.
He however hinted that the Act was looking to limit the sale of alcohol to takeaways only to reduce the number of people crammed up in bars.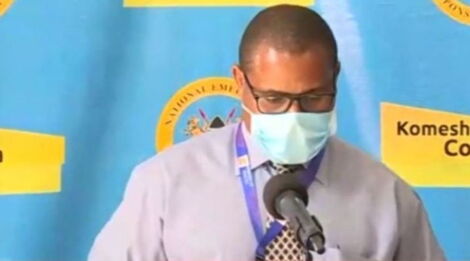 Director of Public Health Dr. Francis Kuria addressing the media
Related