Kikuyu Musician Calls Out Uhuru's Govt in New Hit Song [VIDEO]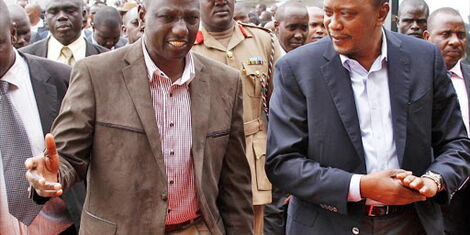 Popular Kikuyu musician Muigai wa Njoroge has released yet another song, poking holes at President Uhuru Kenyatta's government.
In the song titled, ino migunda (This land), the musician addresses some of the land injustices that he believes have taken place in the country.
The Benga musician began by condemning the government for allowing the demolition of houses that left more than 5,000 families homeless in Kariobangi.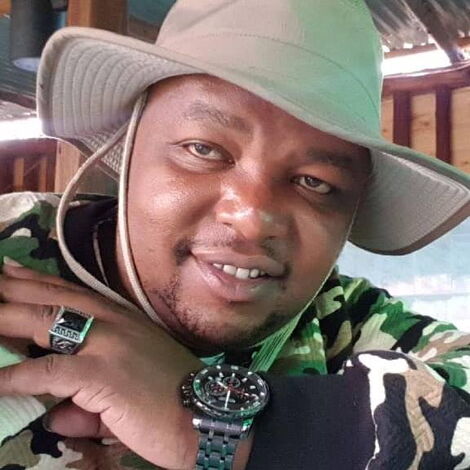 Popular Kikuyu musician Muigai wa Njoroge.
He argued that the government should have waited for the coronavirus pandemic and the heavy rainfall to subside, before making the move.
"What do you want to construct that cannot wait?" he posed.
Muigai went ahead and warned politicians of land grabbing. He stated that Kenyans would soon get fed-up by land injustices.
"This land will one day be subdivided equally… That time when the common mwananchi will not tolerate your evictions anymore. Some will be in for a shock," stated the chorus.
Other than that, the musician claimed that the coronavirus disease was out to enrich some Kenyans while others languished in poverty.
Specifically, he criticised politicians for using a lot of money during their campaigns but not helping Kenyans once in office.
"You are handling those who cannot afford masks brutally. Flour is the priority to the poor as opposed to masks. At the same time, the landlord is still knocking tenant's doors for rent while you are enjoying Ksh 4 million tea facilitation," he added.
This is not the first time the musician is releasing a song that is against Uhuru's government.
In January 2020, Muigai released Tukunia (Sacks), a song that condemned the president over the development of the Mt Kenya region.
Yet again, in March 2020, Muigai released Muri Mururu, a song that claimed there was a bitter root that had grown in the president's leadership, that was causing division among the Kikuyu community.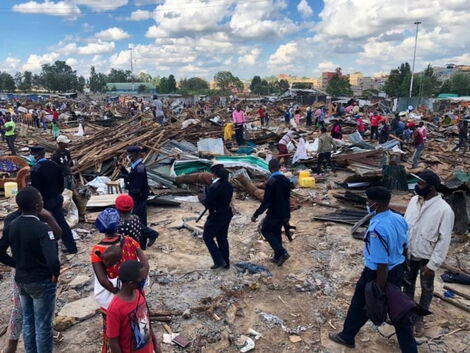 Residents pictured in Kariobangi North, Nairobi after evictions took place on May 4. 2020
Related