Koigi wa Wamwere Crowns Raila Present-Day Moi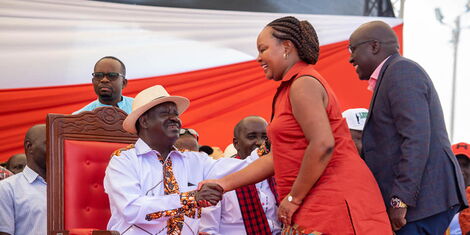 Veteran politician Koigi Wamwere on Wednesday, July 1, claimed that former Prime Minister Raila Odinga and President Uhuru Kenyatta were using a tactic similar to the late President Daniel Moi.
Wamwere accused Raila of sanitising politicians as Moi did during his 24-year KANU rule when, as he claimed, one needed to physically produce a photo of themselves with the head of state as proof of loyalty to secure a job.
"In times of KANU and Moi, if you wanted a job or business with the government, the system asked you to produce your picture with Moi as proof of your loyalty to him and his approval for you to work or do business.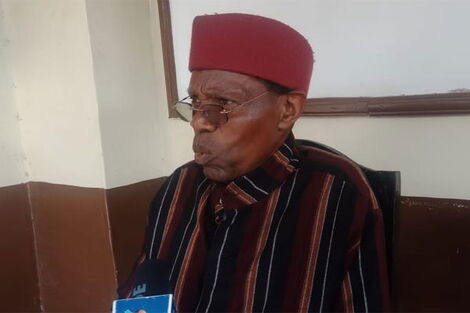 Veteran politician Koigi Wamwere addressing the press at his office in Nakuru town on February 4, 2020.
"If you did not have that picture, you got no job, tender, license, business or position in government. Today if Raila or Uhuru do not sanitise you, you do not qualify for survival in Kenya. You are instead condemned to die," he stated.
The former Nakuru North MP opined that the country had been taken back to the KANU era when, according to him, survival was a favour and a privilege that you knelt down for.
The activist was one of the several opposition figures detained by president Moi after the 1982 Kenyan coup attempt but denied being involved.
Koigi was on the receiving end of the Moi regime as he went into exile in Norway in 1986 and was abducted in 1990 while in Uganda by Kenyan security forces and charged with high treason for an alleged attempt to overthrow Moi.
The term 'sanitisation' has been used a number of times in the recent past to mean burying of wrong deeds committed by politicians.
"If you cannot today get anything from Jubilee government unless you are sanitised by Raila or Uhuru, it is not because our society has become better but because we are back to days of Kanu when survival was a favour and a privilege that you knelt down for or died," he argued.
Deputy President William Ruto's allies have accused Raila of 'sanitising' of a number of politicians including Kirinyaga Governor Anne Waiguru.
Waiguru was on Friday, June 26, acquitted after the Special Committee of the Senate cleared her of culpability over impeachment charges levelled against her by members of the Kirinyaga County Assembly.
The Senate decision was described by critics of the Uhuru-Raila handshake as sanitisation with a July 1, cartoon by The Standard's Gaddo causing an uproar online.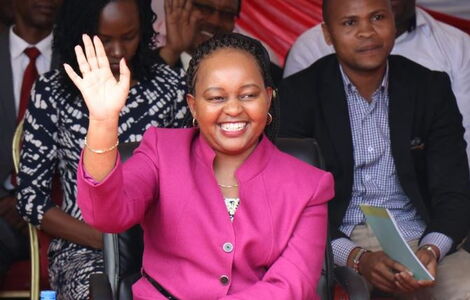 Kirinyaga Governor Anne Waiguru
Related