KRA Goes After K24 Over Missing PAYE Tax Returns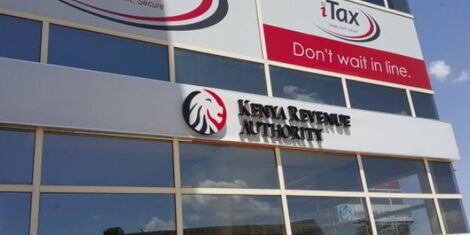 At least 70 current and former Mediamax Network Ltd employees could have a hard time filing their tax returns by the June 30, deadline after the Kenya Revenue Authority (KRA) highlighted a discrepancy in the company's PAYE remittances.
A letter sent out on June 15, by the KRA Commissioner of Investigation & Enforcement Department Wagunda, alerted the media house on the need to review PAYE tax returns of 70 of its employees.
Speaking to Tmz.co.ke, an employee at the station who requested anonymity confirmed that indeed their returns may never have been remitted by the company for about six months.
"That is indeed true. Many of us have confirmed that our PAYEs have not been remitted to KRA," the source stated.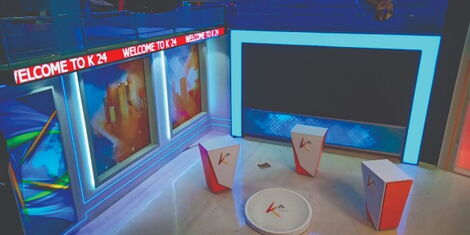 K24 Studios in Nairobi.
KRA, in the letter, informed the media house that it would dispatch a team of two offices to their offices to verify the information by going through the relevant documents.
According to the letter, PAYE tax returns spanning over a 6-month period could not be traced in the taxman's database.
"We are reviewing your PAYE self-assessments returns for the periods October 2019 to December 2019 and March 2020 to May 2020.
"We request you to avail the following source records for verification at your business premises; Payroll of the company for the above period, Employee movement schedule (hiring and redundancies), PAYE payments as per the PAYE ledger and the form 10 for the above period, contract letters of the employees (as per the attached list), Cashbook, ledgers for the same period," the letter reads in part.
The letter goes on to list the names of the 70 employees, with the likes of former News Anchor Betty Kyallo and popular radio presenter Alex Mwakideu among the employees whose PAYE tax returns information could not be found, with our source confirming that it was the same for all the names on the list.
2019 was a tumultuous year for Mediamax characterised by wide-ranging lay-offs, in which most editors at K24 TV and Kameme TV stations, and a number of journalists and technical staff attached to them were affected, as well as employees in its newspaper, People Daily.
Its vernacular radio stations were also not spared, with Kameme FM, Emoo FM, and Mayian FM losing a significant number of presenters.
A section of employees claims they have not been paid their April and May salaries following a protracted court case against the 50% pay cut imposed by the company over the effects of Covid-19 on business.
A number of employees have been resigning since the stalemate, top among them being former Head of TV and Digital, Peter Opondo.
Related