KRA Issues Statement on April Salary Deduction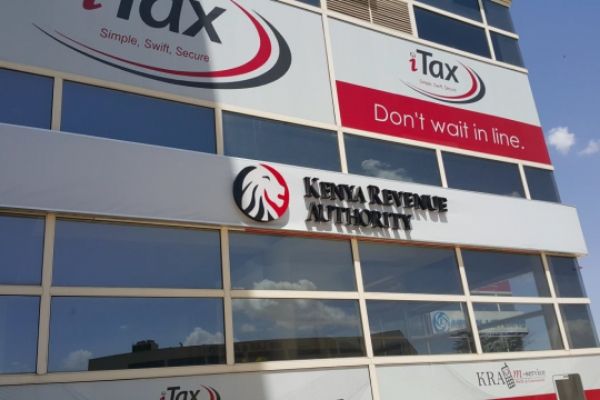 Kenya Revenue Authority signage on a building.
Kenyans will have to wait a little longer for the tax reductions announced by President Uhuru Kenyatta after the Kenya Revenue Authority (KRA) revealed the bill will have to become law for it to take effect.
Majority of Kenyans were expecting the tax reduction announcement by the president on Wednesday, March 25, to take effect in April.
Speaking to TMZ.co.ke, a representatived from KRA revealed that the reductions will have to wait a little longer.
"We are waiting for it to be enacted into law but that has not been done yet because Parliament has to ratify that.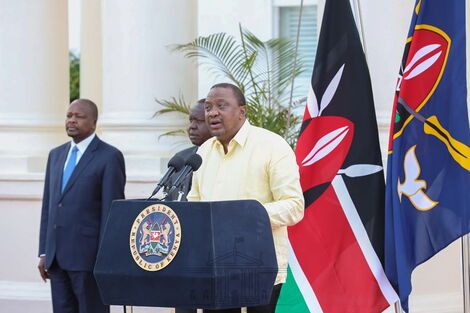 President Uhuru Kenyatta addressing the nation from State House Nairobi on April 6, 2020.
PSCU
"So we wait for it to be law. We urge Kenyans to use the previous rates till further communication," KRA stated.
During his press briefing, the president noted that the tax reductions would take effect from Wednesday, April 1, but KRA explained why this is yet to happen.
"Yes, it was from April 1, as he had announced but that was a proposal, for instance, he announced the reduction of VAT from 16 to 14% that one was with immediate effect enacted into law, it was gazetted actually.
"For PAYE it was a proposal that has to be deliberated by Parliament which happens with everything that the president says regarding taxation," the taxman explained.
KRA stated that as Pariament was in session on Wednesday, April 22, once the bill becomes law the reductions would be adopted.
On the issue of filing tax returns, KRA noted that no deadline extension was expected.
"That one is still within the six months, from January to June 30th. We highly doubt that there will be an extension because that is the law."
A section of the Tax Laws Bill seen by TMZ.co.ke dated Tuesday, April 21, that is set for tabling reads as follows.;
"Reforms have been introduced in the Pay-As-You-Earn by: the personal relief has been enhanced by around Ksh. 992 per month, from the current Ksh. 1408 to Ksh. 2400.
"Secondly, person's earning below Ksh24,000 have been exempted from paying PAYE. Third, the PAYE as well as pension taxation bands have been reduced from 5 to 4."
KRA has been responding to inquiries about the anticipated reduction in PAYE on social media with the message below.
"Please note the PAYE rate is now a bill that is yet to be assented to. Use the old rates until such a time when Parliament will pass the bill into law."
Times Tower Building, Nairobi.