KRA to Pay Trader Ksh 567M After Blunder
FILE
The Kenya Revenue Authority (KRA) has been ordered to pay a sum of Ksh567 million after a court tussle with a trader.
A report by Business Daily on Wednesday, June 2, indicated that the taxman was ordered to foot the bill after subjecting the trader, Transouth Conveyors Ltd, to losses.
The ruling came after a decades-old order in which KRA changed the date of the importation of duty free sugar.
In his ruling, Justice Patrick Otieno noted that the manner in which the taxman changed the dates, the trader incurred undue duty and the goods were still never released.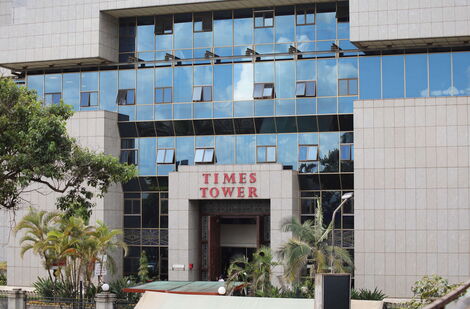 Times Towers in Nairobi which houses Kenya Revenue Authority's head office. Thursday, February 20, 2020
He further directed that KRA should be reasonable in its impositions in order to inspire public confidence.
"That conduct I find to be oppressive, high handed and are aggravating the courts view on the defendant," ruled the judge.
In its defence, KRA argued that it had a right to make mistakes because it was a public body but the judge differed with their explanation.
"I refuse to agree because being a state agency and public body it is bound to observe values and principles of governance," the judge added.
In court papers, Transouth Conveyors, the company argued that it had imported the consignment from Egypt which was a state member of the Common Market for Eastern and Southern Africa (Comesa) Free Trade Area.
The complainant further noted that Kenya Sugar Board (KSB) had Gazetted the importation of duty free sugar to begin on February 1, 2007.
The taxman, however, moved the date to March 2007, hence subjecting duty tax on all the sugar the company had already imported.
This comes barely a week after a trader who was doing business with the United Nations defeated Kenya Revenue Authority (KRA) in a Ksh790 million dispute the two were embroiled in.
The taxman had turned its guns towards businessman Abdi Amin accusing him of failing to pay his taxes. Amin operates a fuel station and provides transportation services for the United Nations.
KRA had filed a suit at the Tax Appeals Tribunal (TAT) seeking to recover the arrears including Ksh512.92 million for income tax and Ksh274.95 million for Value Added Tax accrued between 2016 and 2019.
After a careful review of the case, however, the tribunal unearthed irregularities in KRA records revealing that Amin's National ID had been used to register Personal Identification Numbers (PIN).
In recent months, KRA has lost a number of tax arrear claims, suffering a blow in its attempt to increase revenue collection.
In February, the taxman lost a case against a Chinese Company where it had sought to recover Ksh69 Million in taxes.
The taxman sought to get Ksh64 million tax on allowances paid to police officers by the China Road and Bridge Corporation (CRBC) during the construction of the Standard Gauge Railway (SGR) line.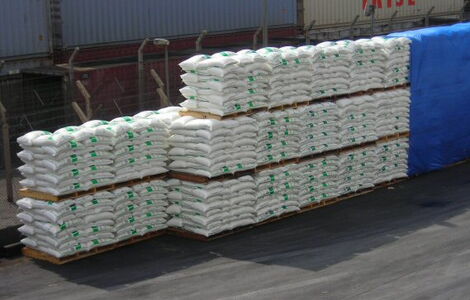 A newly imported Sugar consignment
Related