Ksh1.6M Lunch Allowance and Other Scandals That Rocked KEMSA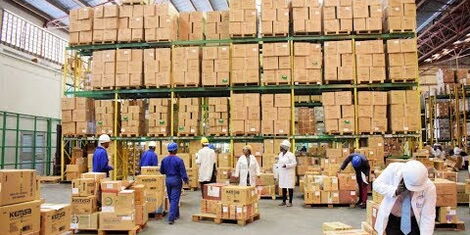 Over the last week the Kenya Medical Supplies Authority (KEMSA) has been at the heart of one of the biggest controversies to rock the country.
An investigative feature by NTV's Dennis Okari highlighted alleged backroom dealings that led to the looting of Covid-19 donations.
Kenyans took to the street on August 21, in protest over the KEMSA exposé and demanded for the national government to take stern action.
However, they were soon choking on teargas fumes as anti-riot police trooped to Nairobi CBD to disperse the protestors.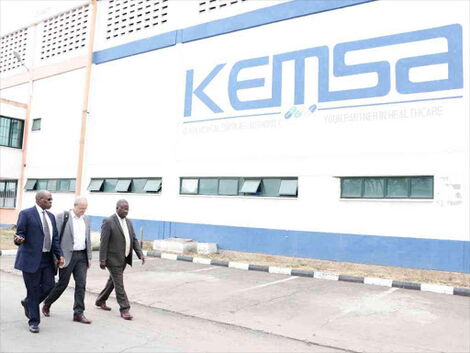 Kemsa warehouse in Embakasi, Nairobi.
Ever since KEMSA was a fully functional entity in 2005, it was immediately plagued with allegations of deeply rooted corruption and it only got worse with each passing year.
In 2013, KEMSA was converted  to an authority in a bid to promote more transparency through autonomy.
However, just a few years later, the authority was rocked to its foundation after former Auditor General Edward Ouko asked top officials to explain lunch allowances amounting to Ksh1,660,990.
"Consequently, the validity of sitting and lunch allowance expenses totalling to Ksh1,660,999 paid to four board members could not be confirmed for the year ended June 30, 2018," Ouko's report reads in part.
Then came the expired drugs scandal of 2018, that had the entire country in uproar.
The chief executive at the time Jonah Mwangi, was forced to end his trip to Naivasha abruptly as he was required to appear before the Cabinet Secretary for Health at the time, Sicily Kariuki.
Drugs worth Ksh1.2 billion were said to have expired under their watch. The scandal was compounded by the fact that it came at a time when public hospitals were grappling with a severe shortage of drugs and other medical supplies.
Following the latest scandal, KEMSA has still come out to ask the national government to step in with a Ksh5 billion bail out for the authority.
Notably, the authority could not account for Ksh17 billion issued in the previous financial year.
It further explained that medical supplies worth Ksh6 billion were lying idle in their warehouses due to inflated prices.
Two international donors namely USAID and Global Fund issued statements warning that they would withdraw funding following graft claims.
Global Fund on its part stated that it would look into donating medical supplies as opposed to actual funds.
Kenyans quickly responded on their social media platforms and warned the global donor against sending medicine.
Chinese billionaire Jack Ma's missing Covid-19 medical donations was cited as the reference point.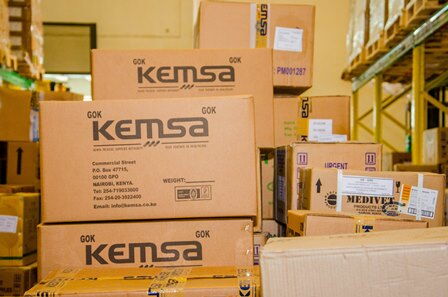 KEMSA branded boxes.
Related