Lake Victoria Tragedy: 10 Feared Dead After Boat Capsizes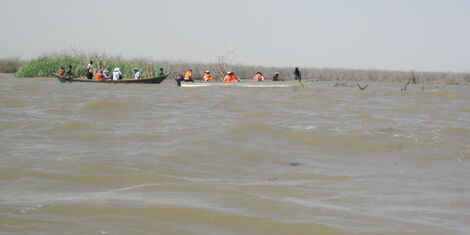 FACEBOOK
At least 10 people are feared dead after a boat that was ferrying them capsized in Lake Victoria on Tuesday, November 17 in Usenge, Siaya county.
The boat had 20 people on board including its crew. It was also ferrying goods from Uganda when it capsized.
The incident happened at around 8 p.m. on Tuesday night but was reported a few minutes to 7 a.m. on Wednesday.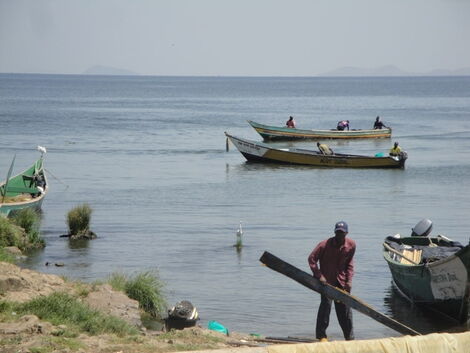 Boats at the shore of Lake Victoria.
FACEBOOK
Siaya Police Commander Francis Kooli confirmed the incident noting that 10 had been rescued from the wreckage with the search for others still ongoing.
"The rescue operations are going on to actually get to the bottom of the incident, so far we have rescued 10 and we are searching for the other 10.
"According to the weather right now, we are having strong winds and despite the measures put in place, sometimes people go against the measures provided," he noted.
Kooli added that the stormy weather being experienced in the lake might be a cause for the accident and revealed that warnings have been sent to residents about navigating the lake.
The Police Commander also stated that some of the vessels being used to ferry goods and passengers lack weather forecasting equipment which poses a risk to safety.
Reports indicate that the ten are Ugandan traders who were on their way to Honge beach in Bondo sub-county.
According to an eyewitness, David Omondi, the boat was ferrying foodstuffs and also confirmed that the boat had 20 people on board.
This comes after a boat ferrying a family of nine capsized in Lake Naivasha, Nakuru County on Monday with no casualties reported.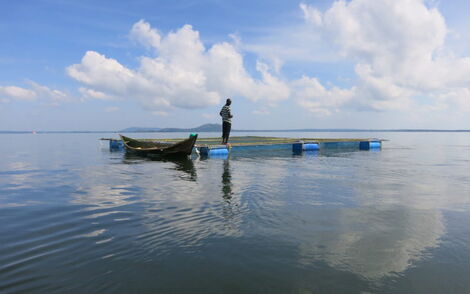 A fisherman casting his net in Lake Victoria.
Related