Landlords Make Fresh Demands to Govt in Hard-hitting Video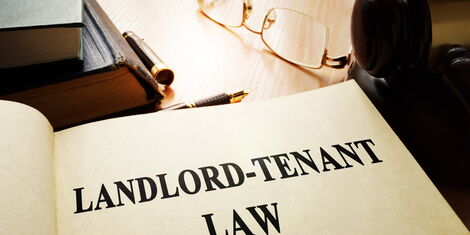 The Urban Landlords and Tenants of Kenya (ULTK) has made fresh demands to the state following an impasse between tenants and landlords.
According to a video shared by Daily Nation on Wednesday, June 17, Ephraim Murigo, the Secretary-General of Urban Landlords and Tenants of Kenya disclosed that house cases have been pending in courts four three months without clear resolutions.
Telling off the Cabinet Secretary in charge, without disclosing her name, Murigo further said that the association was seeking to have the Rent Restriction Tribunal reconvened to settle rental the disputes.
The Secretary-General further dared the CS to step aside and pave way for another holder who would influence change in the sector.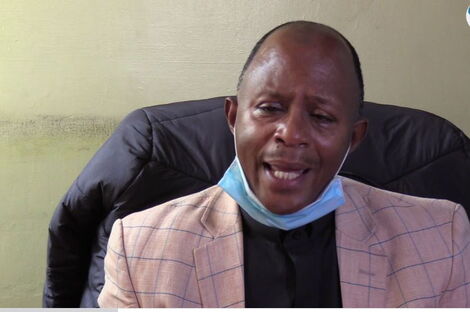 Ephraim Murigo, the Secretary-General of Urban Landlords and Tenants of Kenya speaks to Daily Nation on Wednesday, June 17, 2020.
"Everything is handled in court, so when tenants come to us and they say 'my house was broken into, my landlord picked my things.' We have filed several cases in court whereby some are expected to be heard from the expert level which is the first level.
"There is no court to listen to you, the file will also not mark the file as urgent or not. So many matters that were filed in those three months are still pending at the first stage," explained Murigo.
"What we have told the minister here is that that court closed from yesterday and we need her to do some extra business to reconstitute that court and make sure that that court is operational as soon as possible…
"What else do we do? If she can't do it (we will have) to take her to court and tell her you are not able to do this work, get out of it, somebody else can come and do it," he added.
He went on to clarify that some landlords had used the delay to illegally sell tenants' belongings keeping them in the cold.
"Once they (tenants) don't have the orders, then the landlords will get the advantage of selling out these things illegally.
"It is true in those three months, very many tenants have been evicted and very many landlords have lost rent," he remarked.
Tenants and their landlords had in the recent months been engaged in a push and pull game, in which some building owners accused occupants of falsely using Covid-19 pandemic to delay rent.
This led to the ULTK association to develop a system in which landlords would require tenants working details to avoid exploitation over pandemics.
The association had also lodged a request for the state to countercheck information of individuals who had claimed of inability to settle their rent arrears.
"We want to avoid the situation where tenants have taken advantage of the pandemic not to pay rent yet they are able.
"Is it fair that a tenant whose rent is Sh15,000 to say he is unable to pay yet he drives a big car every day. It is good to check if what we are doing to our landlords is fair," Murigo stated at the time.
Health CS Mutahi Kagwe, had earlier pleaded to landlords to be lenient to their tenants noting that directives by the state in curbing the virus had affected the working patterns of most industries.
Related