Lenders Ready for Auctions After Kenyans Default on Loans Worth Ksh30B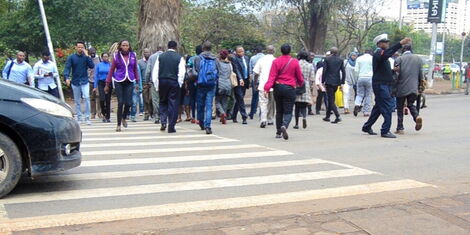 Loan defaulters have a reason to worry as banks and lenders are poised to conduct auctions after defaulted loans in Kenya rose by Ksh 30 billion between March and June 2020.
This means lenders may be forced to auction items presented as collateral by borrowers as they seek to recover the funds issued through loans.
Over the past few months, many Kenyans opted to take loans due to the harsh economic times arising from the Covid-19 pandemic. Additionally, those who had taken loans before have been unable to pay due to dwindling personal funds.
In August 2020, the Central Bank of Kenya stated that non-performing loans (NPLs) rose to Ksh 379.9 billion in June, from Ksh 349.9 billion in February.
The defaults were associated with loans taken to facilitate mortgages, purchase of automobiles and payment of school fees.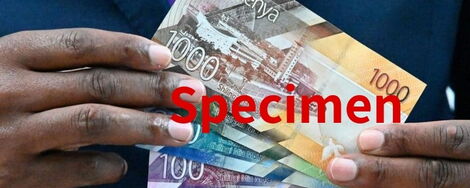 File image of Kenyan banknotes
They also came at a time when banks restructured loans worth Ksh 844 billion to cushion Kenyans from Covid-19 and to avoid a sharp increase in defaults.
The Metropol Credit Reference Bureau (CRB) on June 19 also launched a restructure after President Uhuru Kenyatta effected restrictions of movement and lockdowns. Household and personal loans topped the list of debt restructured.
"We developed the COVID-19 Loan Restructure Product to enable borrowers in distress to reach out to their creditors for loan restructuring through their mobile phones," Managing Director Sam Omukoko stated.
The worrying rise of defaults has necessitated banks to be cautious on issuing out new loans.
"We are still flexible and are prepared to continue to support our customers during these challenging times and we will consider further supporting our customers for a longer period should they experience distress," Stanbic Bank Kenya Chief Executive Charles Mudiwa told the Business Daily. 
A report by Geopoll titled Financial Impact of COVID estimated that 17 million Kenyans are operating on their last cash reserves set to be depleted by August 6.
Asked how long they expected to be able to pay for basic expenses like rent and food, 37% of the Kenyan respondent's revealed that they only had enough cash to last them for a maximum of 30 days.
To compound the issue even further, 36% of Kenyans revealed that their main source of money to cover basic expenses would come from loans/credit, with a mere 16% relying on salaries.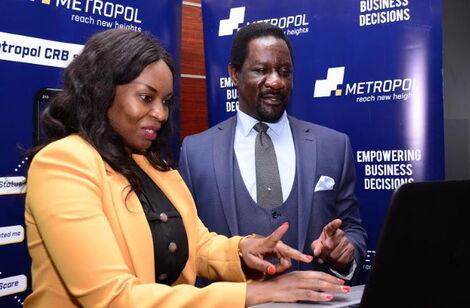 Group Managing Director & CEO Sam Omukoko and the Esther Marugah, General Manager Metropol CRB LTD during the launch on June 19, 2020
Related