Lilian Muli Fends off Secret Admirers After Surprise Gift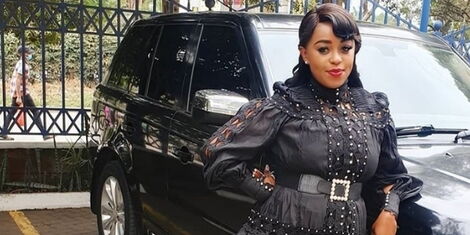 FILE
With the digital space expanding and many Kenyans shifting from traditional media to new media, incidences of cyberbullying and invasion of privacy have also been on the rise.
Citizen TV anchor Lilian Muli fended off secret admirers who she accused of sending unsolicited requests and proposals.
The texts were seemingly triggered by a gift she received from someone whose identity she preferred to keep under wraps.
The gift came in the form of rose flowers, a bottle of wine and a box of chocolates.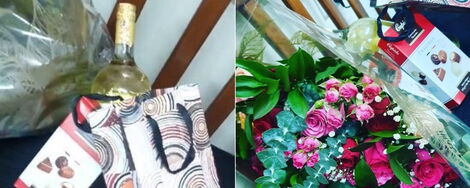 Gifts received by Citizen TV anchor Lilian Muli on Friday, September 4, 2020
FILE
"I am getting a lot of private messages on Instagram and one would imagine that this is a dating app. Honestly don't believe everything you hear.
"I am taken and my heart belongs to one man only. I am not chasing only except for Jesus, but we can be friends," she politely fended off.
In October 2019, the businesswoman took a break from Instagram. However, she declined to reveal the reason as to why she did so, arguing that all she wanted was to rest and enjoy her personal space.
Classic 105 radio presenter Caroll Radull also gently turned down a fan's marriage proposal, after the man wrote a hilarious love letter on Sunday, December 29, 2019.
"Unfortunately in our case, it won't happen. But I would like to encourage you to find a young lady, get to know her personally and build a life with her. God loves you. Take care of yourself Timo Sem," Radull responded.
Interior CS Fred Matiang'i stated that the government is formulating a plan to crack down on cyberbullies and digital lawbreakers.
The CS, while speaking during a media event at Serena Hotel on Friday, September 4, referred to the said individuals as digital vigilantes.
"We want to ensure that no one's space is invaded and also crackdown on those (keyboard warriors) who are politically instigating to promote violence and attack others via social media as we approach 2022 election period, "Matiang'i disclosed.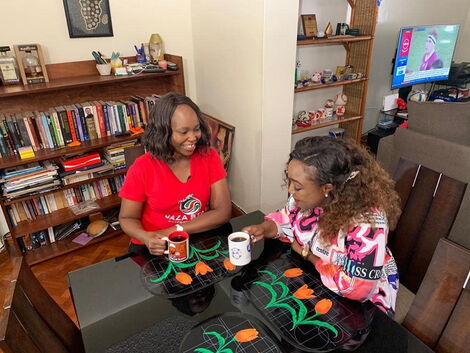 K24 TV news anchor Betty Kyallo (right) with sports personality Carol Radull at her home in Nairobi on March 20, 2020.
Related