Linus Kaikai: I Watched Helplessly as My Brother Died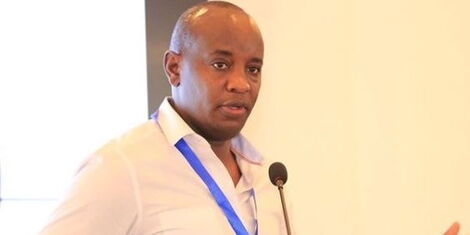 INSTAGRAM
Citizen TV anchor Linus Kaikai on Thursday, September 3, for the first time, opened up on his brother's death who he revealed succumbed to Covid-19.
While delivering the Kaikai Kicker, the seasoned journalist disclosed the final moments leading up to Maurice Kaikai's death, who served as Kajiado's county attorney.
"Covid-19 is an aggressive respiratory disease. I watched in agony as my brother struggled to breathe with the heavy stream of oxygen that translated to little help for his struggling lungs," he narrated.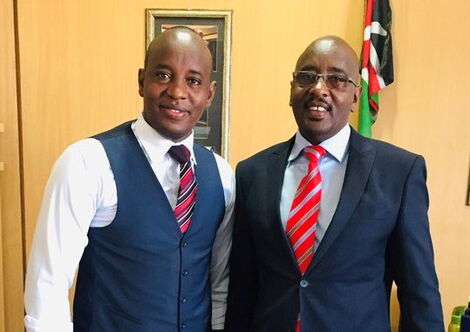 Linus Kaikai (Left) and his brother Maurice Kaikai.
TWITTER
He added that in a bid to save his brother's life, the family sought medical assistance from the country's best health workers who worked tirelessly to help him recover.
"I commend the frontline health workers who work tirelessly to look after patients and it pains me to see them complain of poor working conditions such as lack of PPEs," Kaikai noted.
He proclaimed that the Kenyan medical teams were combating the disease with diligence and agility that went with the evolving nature of the Covid-19 adding that they could match their counterparts anywhere in the world.
"I call on my fellow Kenyans and the government to please give medical personnel the support, peace of mind and the professional space to perform their noble life-saving duties," Kaikai noted.
The journalist also observed what he termed as bizarre graveside protocols that made the burials
"I was puzzled rather than enlightened by a rather brief but dramatized burial that I did not know what to think of until it is explained to me," he stated.
Kaikai also spoke on the stigmatisation of the disease adding that it could infect anyone and it was not a virus caused by immoral behavior.
As of September 3, the death toll from Covid-19 in the country stood at 585 with the total number of cases reported at 34,705.
At the same time, recoveries recorded were at 20,644 both released from hospitals and the home-based care program.
Among the leaders who have revealed that they have contracted the disease is Gatundu South MP Moses Kuria who had been admitted at Karen Hospital, Nairobi for 27 days.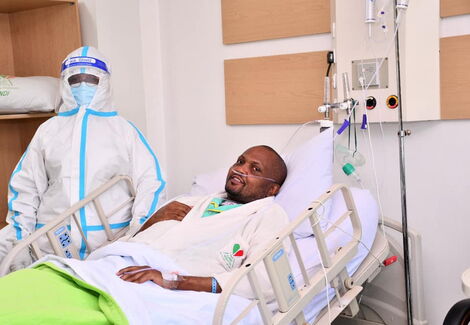 Gatundu South MP Moses Kuria admitted at Karen Hospital
Related