List of Kenyan Female Celebrities showing us Acres of Tantalizing Skin(Photos)
Enjoy the view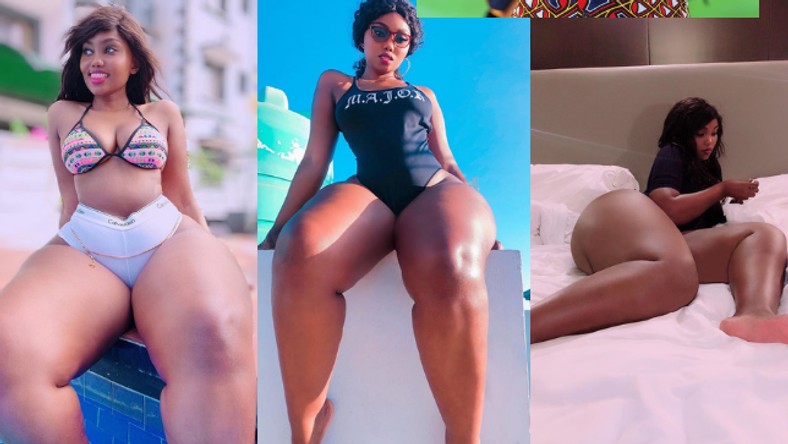 The year 2019 is coming to an end and a good number of female celebrities across East Africa have been treating entertainment lovers with too much skin.
Many celebrities have always left nothing to imagination with the kind of outfit they put on. Others are two revealing while others are just too brief to step out in.
Here is a list of celebs who have ruled the game of showing as us acres of Skin in 2019.
Sanchoka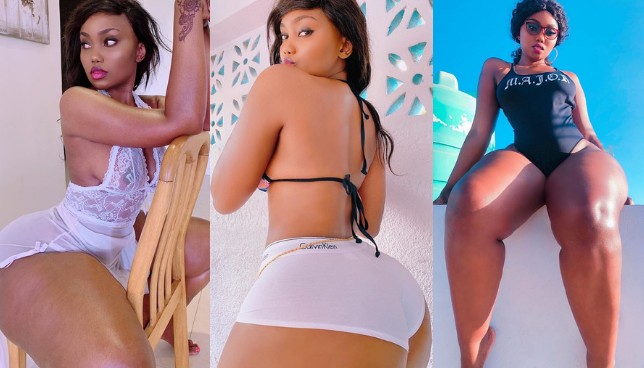 Sanchoka. List of Celebrities who showed us Acres of Skin in 2019 (Photos)
Talk of being Bootlycious and this Tanzania Queen will automatically register in your mind. If you have never Googled Sanchoka then you are missing out on who runs the world when it having a big booty.
Victoria Kimani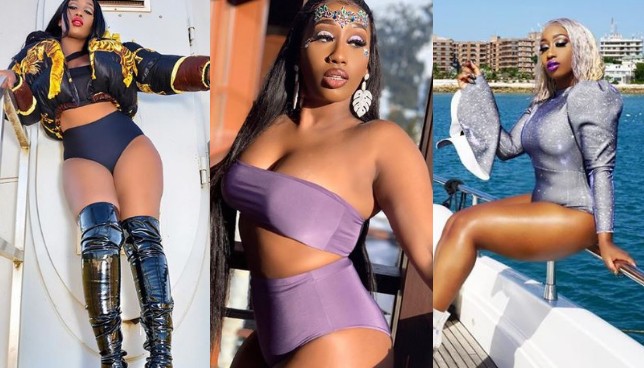 Victoria Kimani
According to Victoria Kimani, Fashion is Life to her. Her makeup is always flawless and she is known for playing with color.
She is an American-born Kenyan singer, songwriter, actress, and entertainer. For the year 2019, Ms Kimani has been subjecting her fans to acres of skin leaving members of Team Mafisi yearning to her a piece of her.
Amber Ray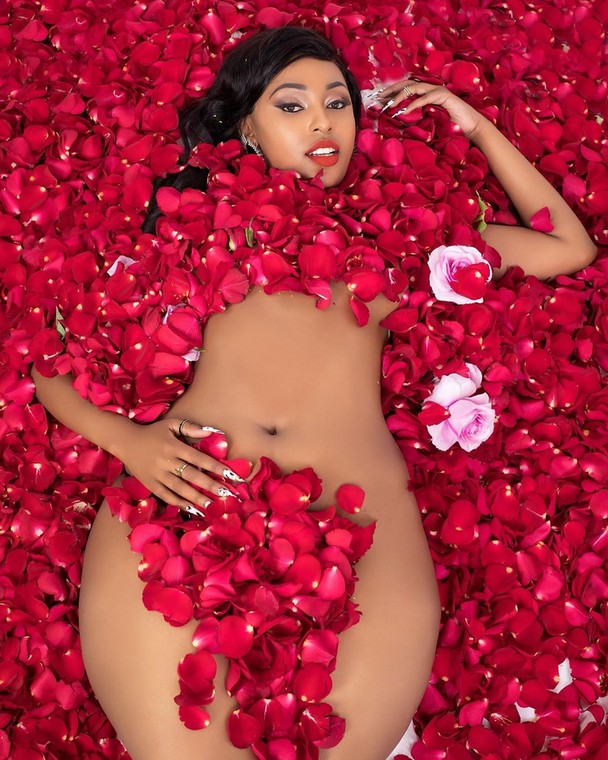 Amer Ray
Socialite Faith Makau aka Amber Ray has been on the list of celebrities making news in the country after she called off her marriage.
Despite her relationship receiving lots of attention, the sexy madam have been is driving members of the Team Mafisi Sacco crazy.
Amber's is sassy, classy and very experimental when it comes to dressing.
Huddah Monroe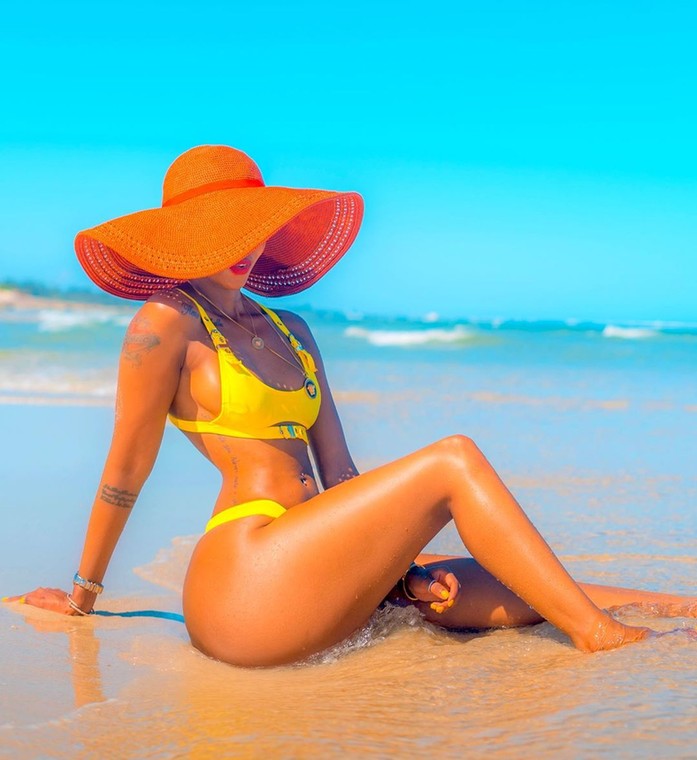 Huddah Monroe
For many ladies, Huddah Monroe's petite Body is goals. Ms Monroe is never afraid to rock her skin and on many occasions she has left her huge social media following little to their imagination.
Maureen Waititu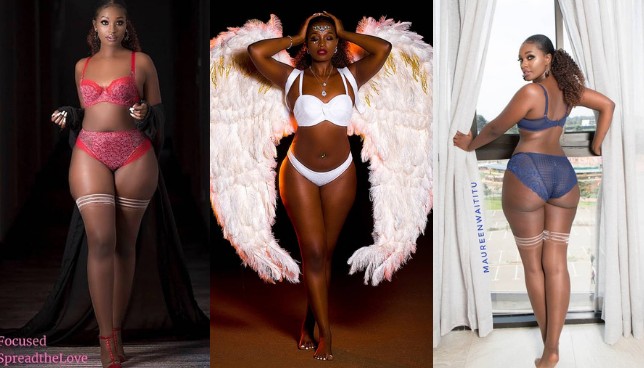 Maureen Waititu
This year TV personality and media influencer Maureen Waititu has dominated the headlines following her much talked about breakup with baby Daddy Frankie Justgymit.
Weeks after the breakup, Ms Waititu went for a bikini and lingerie photo-shoot that was interpreted as showing off her revenge body, hence featuring on our acres of skin piece.
Amber Lulu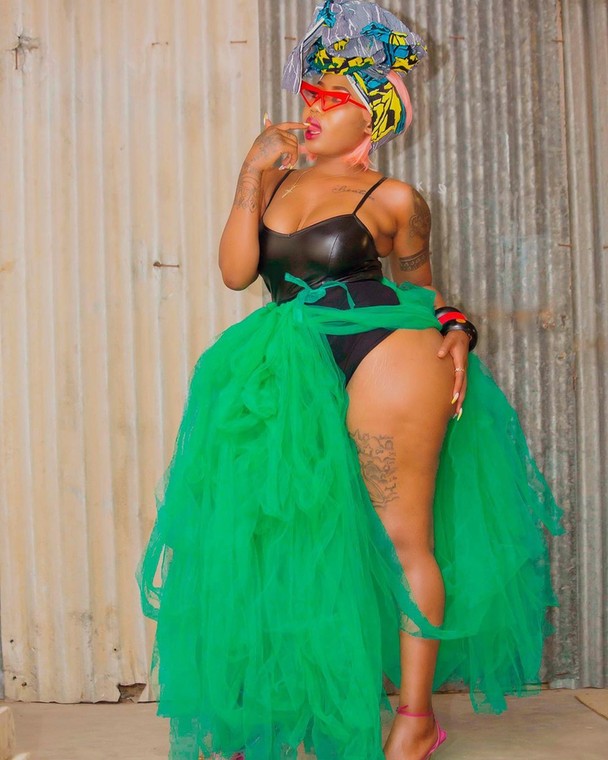 Sanchoka. List of Celebrities who showed us Acres of Skin in 2019 (Photos)
Amber who holds a close resemblance with American singer Amber Rose has been giving Video Directors a hard time to ignore her when it comes to choosing video Vixens.
Amber has appeared in most of Tanzania music videos and in 2019 she decided to hit the studio and recorded her own songs.
Gigy Money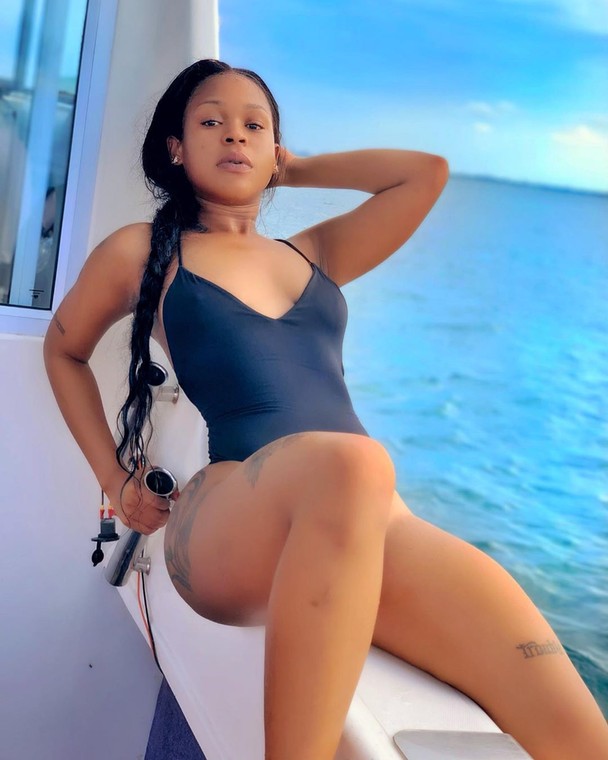 Gigy Money
Gigy Money, one of the very famous Video Vixens in Tanzania is not new to controversy due to her ratchet personality of act of splashing photos on social media. The video vixen is always making news to her ratchet personality.
Vera Sidika
Vera Sidika
Kenyan Socialite Vera Sidika is always travelling around the world to expensive destinations. Vera documents all her good moments on social media in epic photos.
Joy Kendi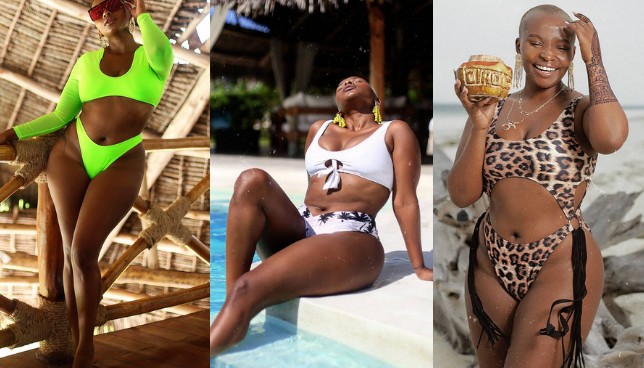 Joy Kendi
Kendi is the founder and owner of the fashion/lifestyle blog, Just JoyKendi, formerly OurstyleKenya. It captures her personal style, travels and beauty journey.
"Kendi has been running the blog for about four years now, and she loves everything about it.She uses it as a platform to show her readers that style is easy to achieve, and you don't have to break the bank to look great. In other words, looking fashionable doesn't have to be an expensive affair.
Noti Flow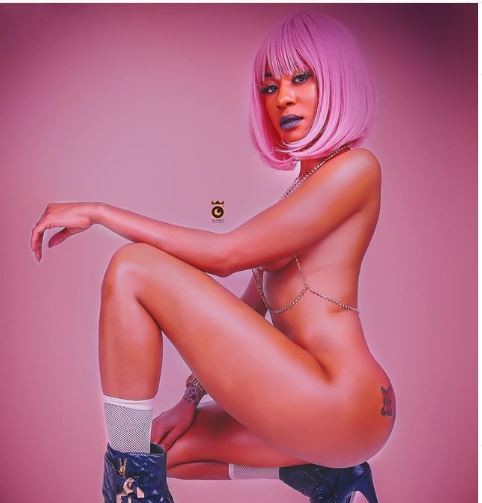 Noti flow
The singer and Nairobi Diaries Actress Noti Flow has taken the Kenyan Entertainment with a storm. The controversial singer is always making headlines from left, right and center. Here are here 2017, thigh-land moments.
Natalie Tewa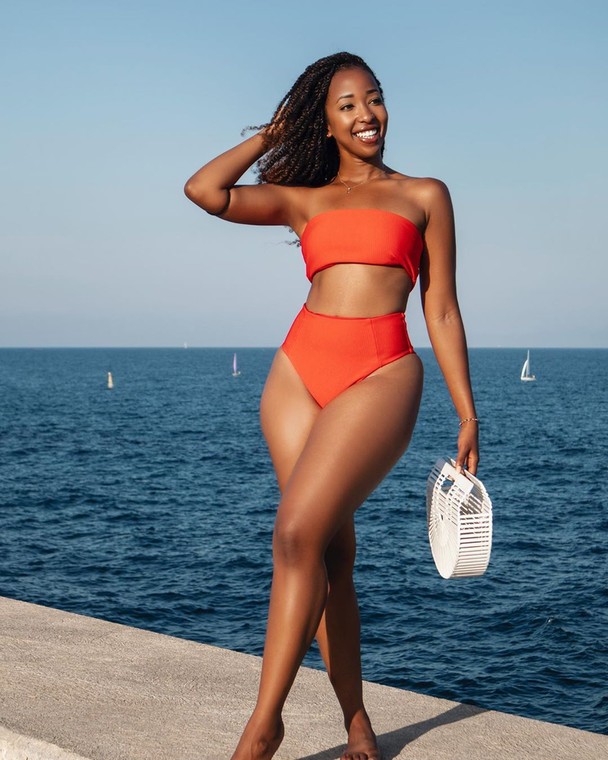 Natalie Tewa
Vlogger Natalie Tewa, loves travelling and many of her trips seems to be places surrounded by water. And in this case you know the attires for hitting the beach "Bikini" and for that reason Ms Tewa can't miss on our list.
Rosa Ree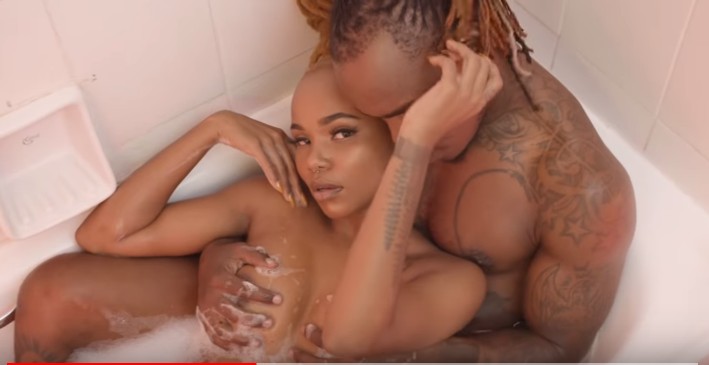 Rosa Ree with Timmy Tdat,
Tanzania Rapper Rosa Ree, surfaced a major blow this year after stripping for the camera. Rosa was banned from doing anything related to music for six months on grounds that she over exposed self in a number of videos and photos. The nudity cause her video featuring Timmy to be pulled down from YouTube.
Nicah the Queen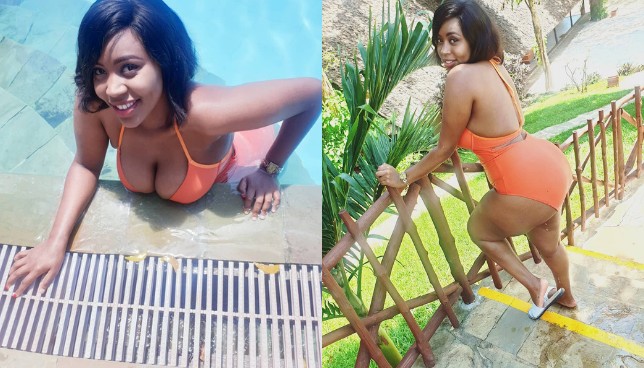 Gospel singer Nicah the Queen
Gospel singer Nicah the Queen left a section of her 130K followers salivating over her Bootylicious body after stepping out in a bikini to unwind at the coast.
Nicah shared a series of photos and videos on Instagram leaving so little to imagination, while on the beach to have a good time, away from her busy city-schedule.