Loopholes in Govt Plan to Reopen Schools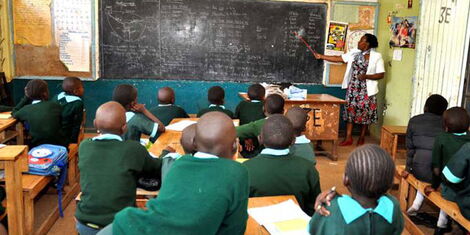 The Government faces a headache in the planned reopening of schools with education analysts warning against early resumption.
An estimated 15 million students across the country have been affected by the closure of schools and now have to wait anxiously over their reopening even as millions miss out on the Ministry of Education's (MoE) online learning programme.
There are a number of issues at stake on the reopening of schools like the reorganisation of the school calendar with over two months of learning now consumed by the pandemic.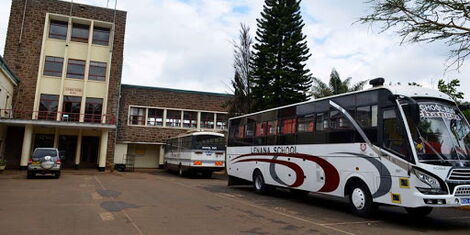 A section of Lenana School in Nairobi
The fate of boarding schools is also a bone of contention with the schools being filled to capacity making it difficult to observe social distancing.
Access to education among the less privileged has also been an issue with few able to learn online or through various ess-engrossing platforms like TV and Radio.
Health and safety measures in schools have also been put in the spotlight as the government mulls reopening schools with some schools lacking sufficient water.
Providing masks for learners will also be a huge task as students aim to protect themselves from the deadly virus with tests before going back to school recommended.
Phased reopening of schools has also been considered with learning in shifts also proposed to limit contact between students at a go.
Reopening of schools would also mean students have to travel from home to school, putting them at risk of contracting the disease.
Teachers could also pose a risk to students and themselves especially ones residing outside school, with some teachers also being above 58 years who were advised to stay at home.
Amos Kaburu, an Education Analyst opposed the early reopening of schools by the government, raises serious concerns.
"You cannot open up schools for children to go to shanties, you cannot open up schools for children to go to those boarding schools where they are extremely overcrowded.
"You still also have this student travel from Mombasa all the way to go to Kakamega, so we should not just look at this thing from a piecemeal point of view," explained Kaburu.
China, Taiwan, Belgium and Denmark have reopened their schools but with precautions such as further dividing classrooms and halting sporting activities.
In Denmark, the reopening of schools has seen classes split in two to keep two metres between each child, more lessons taught outside and a rigorous hand-sanitising regime.
Education Cabinet Secretary George Magoha noted that Kenya Certificate of Primary Education (KCPE) and Kenya Certificate of Secondary Education (KCSE) will still go on as planned.
Kenyans have until Friday, May 22, to submit their recommendations to a task force on re-opening of schools following the coronavirus pandemic.
Kenyans can submit written memoranda which is based at Kenya Institute of Curriculum Development (KICD) by e-mail to covid19erc@kicd.ac.ke or through P.O. Box 30231-00100, Nairobi.
Education CS George Magoha addresses the media outside KNEC headquarters, Nairobi in November 2019
Related