Malik Obama's Post About Barrack Obama Stirs Controvers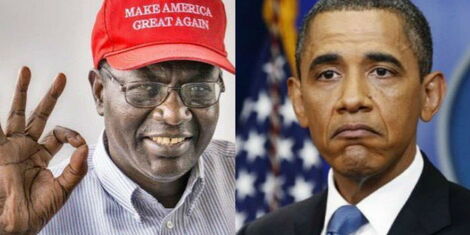 Former US President Barrack Obama's half brother Malik Obama has caused a stir after posting a doctored birth certificate purporting that the former Illinois Senator was born in Kenya.
Malik took to Twitter on Monday, June 15, to post a photo of Barrack's fake birth certificate with a simple caption of, "What's this?", implying that he had found the evidence of Obama's birthplace.
The certificate purported that Barrack was born in Kenya contrary to the fact that he was born in Honolulu, Hawaii, United States.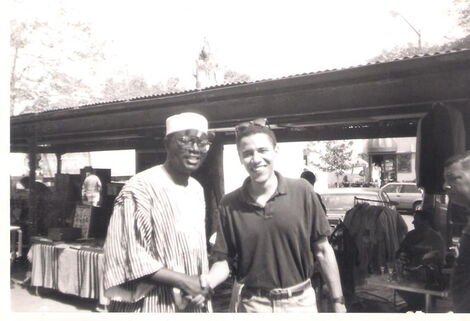 A rare photo of Malik Obama (left) with former US President Barack Obama
The 'certificate', however, had a number of glaring errors with some quite obvious as it read, "Coast Province, Republic of Kenya," despite the country not being a republic back in 1961 when Barrack was born.
Another error in the document was the incorrect listing of Barrack's father's age. Barrack Obama Sr. was born in 1936 and would have been 24 or 25 and not 26 as indicated in the document.
A reverse search of the document actually showed that the original certificate belonged to an Australian Registration of Birth issued to David Bomford who was born in South Africa back in 1959.
The fake Barrack Obama birth certificate copied a template from the Bomford document and added information about the 44th president of the USA.
The post attached a barrage of comments including from Barrack's half-sister Auma Obama and lawyer Miguna Miguna.
"So blindly consumed by jealousy and bitterness that you will go to any length to slander your younger brother's name – literally! Just because he has outshone you in EVERY SINGLE ASPECT of his life. Seek relevance elsewhere big brother!
"Long before he even knew he would be president my little brother visited his fatherland and was embraced by all!!! Malik you took centre stage in welcoming him!!!" commented Auma.
"Chief: Let your brother live in peace. Stop helping Donald Trump – a white supremacist – smear your brother in the mud," replied Miguna Miguna.
The birthplace of Obama became a huge bone of contention when Barrack was running for president in 2008.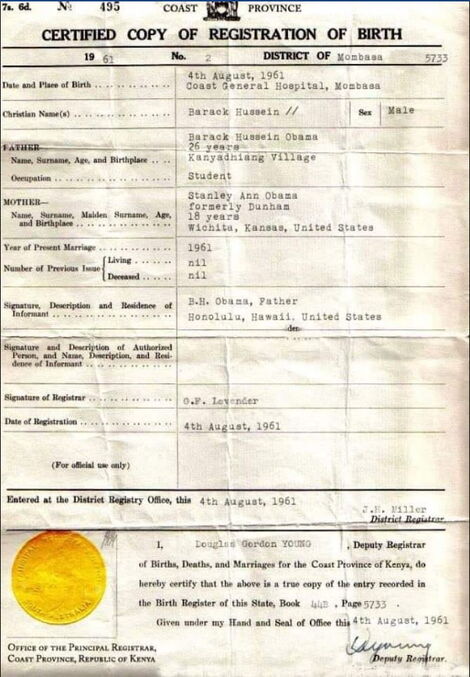 An image of the birth certificate posted by Malik Obama on Monday 15 June 2020
Related