Man Caught Roasting & Eating Dead Hyena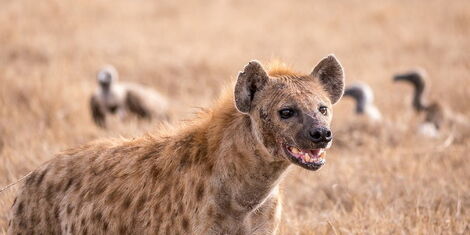 A Kenyan man over 40 years-old is on the run after villagers caught him roasting and eating a dead hyena in Kombewa, Kisumu County.
The wild animal had been killed by area residents who found it straying into a local slaughterhouse, scavenging for remains of slaughtered animals.
Obote Ochola reportedly ate the meat raw as surprised villagers stood in awry watching him.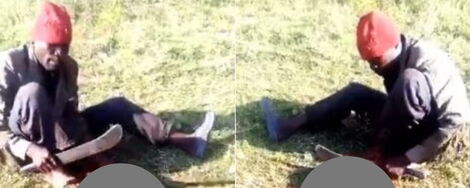 A screengrab of Obote Ochola reportedly eating a hyena as seen on Tuesday, June 30, 2020
Joseph Mito, an eye witness, stated that Ochola later proceeded to light a fire to roast the meat.
In a video shared across social media platforms on Tuesday, June 30, Ochola was seen cutting the hyena into pieces and feeding on the raw meat while speaking in Dholuo.
"Bwana hii ni yangu bwana (This is my mine)," he repeatedly chanted.
East Othany Sub location Senior Assistant Chief Caleb Okuom confirmed the incident.
Okuom revealed that the man caught on camera hails from Kochiel village in lower Kombewa sub-location.
The administrator added that Ochola escaped and his whereabouts are not known.
It has not yet been ascertained why he ran away or whether a manhunt has been launched for him.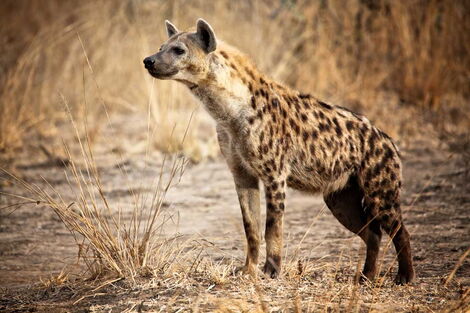 File image of a hyena
Related