Maraga Alarmed as Rape Cases Spike in Kenya [VIDEO]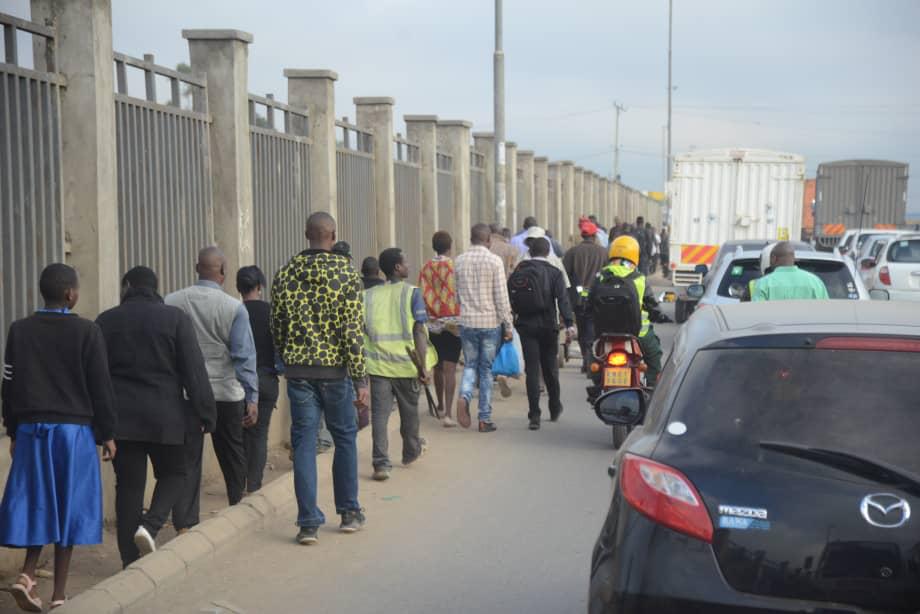 Kenyans walking in Nairobi on Monday, March 23, 2020.
As the country deals with the Covid-19 pandemic, Chief Justice David Maraga on Thursday, April 2 announced a shocking increase in the number of sexual offences cases reported.
Over the past two weeks, Maraga revealed, sexual offences such as rape and defilement have constituted more than 35% of all reported cases in Kenya.
Coincidentally, many Kenyans have been working from home over the past two weeks, with students home from learning institutions as well. A 7 p.m to 5 a.m curfew has also been imposed since Friday, March 27.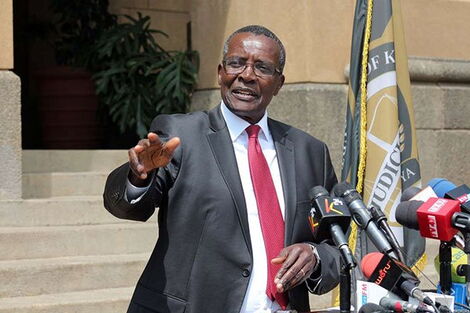 Chief Justice David Maraga during a press conference at the Supreme Court on November 4, 2019.
"There has been a significant spike in sexual offences in many parts of the country in the last two weeks. These offences constitute 35.8% of the criminal matters reported during the period.
"In some cases, unfortunately, the perpetrators of such offences are close relatives, guardians or persons living with the victims.
"These are people who are supposed to take care of the young girls, but instead of taking care, they are preying on them," Maraga disclosed.
TMZ.co.ke reached out to Mitchelle Oyuga, Women and Governance Program Officer at the Federation of Women Lawyers (FIDA-Kenya) to get an expert opinion on the sharp increase.
Oyuga broke down several reasons that could explain the spike in sexual offences and gender-based violence.
"Different people who work on gender-based violence have voiced their concerns that some of these directives are creating a fertile ground for this to happen.
"To begin with, the pandemic has affected a lot of people's ability to earn a daily wage, many people depend on their daily income to provide for their families and this causes frustration. Some of them vent out their frustrations through gender-based violence.
"Also, people's freedom of movement has been curtailed. They can't go to bars, clubs or other social joints so they resort to drinking at home. Alcohol can also be a trigger for gender-based violence.
"We must also remember that children are at home and not all of them are home with their parents. Some are being taken care of by their guardians, relatives or living at facilities such as children's homes. They are confined in the same closed areas with their guardians, you don't know what could happen.
"Another issue that is overlooked is that women and girls are also unable to access reproductive health services. If there's a family that's struggling to eke a living, for example, and so they want to avoid having a baby but then, whoops, it happens. Such issues also cause the gender-based violence we're seeing," she explained.
Oyuga noted that for the trend to be reversed, the government needed to take action by putting in place structures that guarantee victims' adequate protection.
"In France, for example, they have established facilities, safe houses, that take care of victims of gender-based violence. We also need safe houses in Kenya to provide a haven for women and girls escaping these situations.
"We also need to raise awareness on all levels, for instance, there should be a toll-free helpline for victims of gender-based violence. If you are assaulted by your spouse at night right now, you can't leave the house because you're scared you'll be beaten up even before you get to the police station to report the matter.
"You know, femicide has been an issue in Kenya even before the Coronavirus, so these are things that the government should just do. Relevant bodies like the judiciary and police should also communicate and share crucial information," she noted.
Oyuga further asserted that it was important for authorities to create public awareness of how victims could report cases and receive the necessary assistance.
"We need to raise awareness on these issues just like the government is raising awareness on the virus, what measures to take and so on. You know, right now, the situation is difficult.
"If something happens, the chances of a rescue team getting to you are very slim, the chances of reporting and getting justice are slim and the chances of you leaving are also very slim because of the movement restrictions.
"If, for example, you have a home in Mombasa but you're staying in Nairobi with your husband, if something happens it will be difficult for you to leave because of the time needed to travel and the curfew," Oyuga observed.
Watch Chief Justice Maraga address the increase in the video below: