Maria's Mejja: Actor Whose Career Was Started by Stranger in Nairobi Streets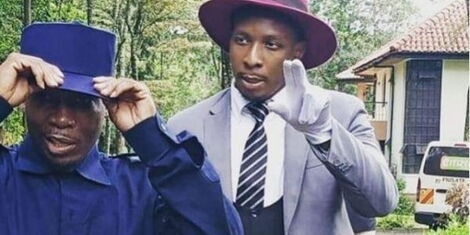 Citizen TV's Maria series, has arguably become one of the most-watched TV shows in Kenya since it was unveiled in October 2019.
The show's creative concept and diverse cast has kept its audience glued to the screens.
Blessing Lung'aho plays Mejja, a house manager at the Hausa family's new residence. He is strict and tries to streamline work at the mansion, where most workers waste away working hours in gossip.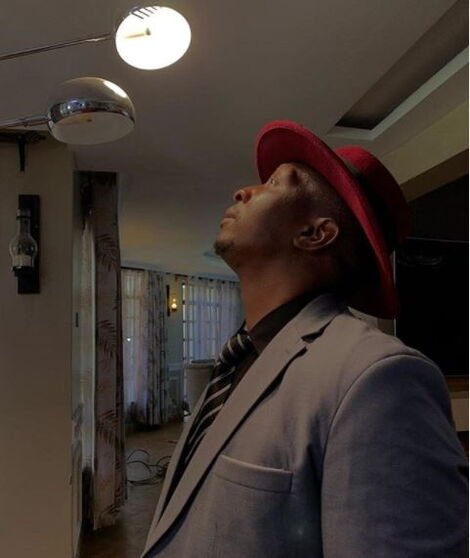 Blessing Lung'aho, known as Mejja in Maria drama series
INSTAGRAM
Lung'aho is an actor who has starred in many movies and programs as well as landed multiple advertising deals.
In an interview on Switch TV on Monday, August 31, the actor narrated that he is a trained accountant who only got into the acting career by sheer luck.
"I started working in a micro-finance institution and during an errand in town, a man stopped me in the street and said he was casting for a billboard commercial and that I got features that he was looking for.
"I started laughing because I thought it was a joke. He figured I did not believe him and so he gave me his card. That is how I got into the industry," he stated.
Realizing how much money he had made for just posing for a photo, Lung'aho resigned from his accounting job to pursue this new-found passion.
"After quiting, however, it took some time before I got another job and I went really broke. At one point, I wrote a letter to my father and told him that I had five auditions lined up. I assured him that if I failed in all, I would go back to my accounting job," he recounted.
However, Lung'aho's father did not live to see the success of his son's risky move.
"On a Sunday, my aunt called me to say that my father had passed on and an hour later my phone started ringing, I had been picked for the [five] roles," he recalls.
Lung'aho has starred in local programs such as Mother in Law on Citizen TV and The Yard on Switch TV. Other than that, he has also done international advertisements and one international movie in Rome.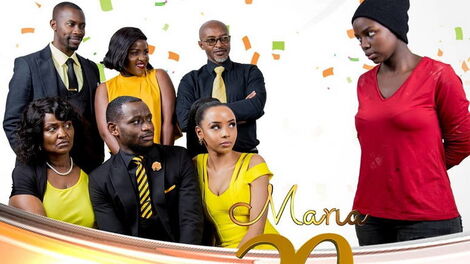 Citizen TV's Maria series cast.
Related