MCA Surprises Wife With Multi-Million Mercedes Benz [VIDEO]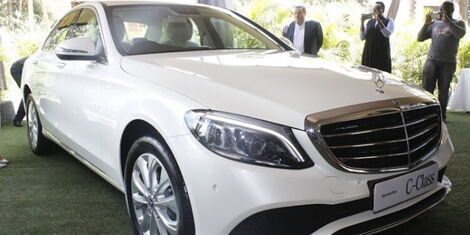 An MCA from Kiambu surprised his wife during a party which was held at an undisclosed location on July 7, 2020.
Uthiru MCA Eric Ndung'u had planned the surprise with the help of his wife's friends among them Milly Chebet.
During the party, Njeri Njoroge was tricked into going to the entrance of the hotel, where she found a brand new white Mercedes Benz adorned with balloons.
On sighting the vehicle, she ran back inside in disbelief as her friends held her, trying to take her to where the car was.
Njeri teared up as the car was driven towards her and asked why none of her friends had hinted the surprise to her.
After she finally got her dream car, she took her husband for a test drive.
The Uthiru MCA worked as the former director of Fanaka Arts at the Kenya National Theatre (KNT) before venturing into politics.
Fanaka arts theatre is a performance group based at the Kenya National Theatre that performs plays and set books.
The couple has been together for thirteen years and is blessed with two children, a girl and a boy.
Elsewhere the same day, city lawyer Donald Kipkorir celebrated his birthday with friends at Villa Rosa Kempinski.
The party had been hosted by his best friend David whom he described as a rare gem.
Photos shared by the lawyer showed them enjoying a sumptuous meal and toasting in celebration.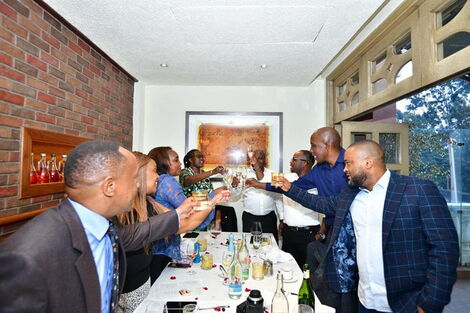 Lawyer Donald B Kipkorir's birthday party held at Villa Rosa Kempinski on July 7, 2020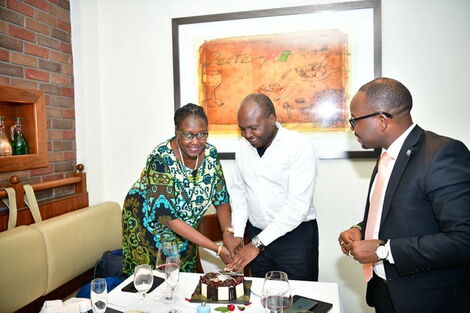 Lawyer Donald B Kipkorir's birthday party held at Villa Rosa Kempinski on July 7, 2020
Related