Meet Young KU Graduate Bridging Africa to the Future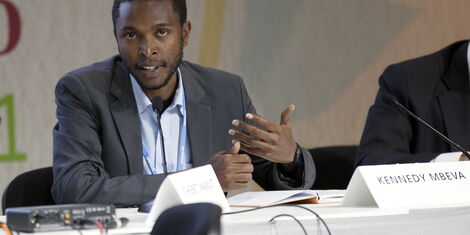 Africa, and Kenya in particular, is teeming with talented scholars looking for an opportunity to apply their knowledge and impact society positively. However, the lack of a clear bridge to policymakers has resulted in career shifts, if only to make ends meet.
It is this specific challenge that inspired Kenyan research expert, Kennedy Liti Mbeva to create the Africa Research and Impact Network (ARIN) alongside Dr Joanes Atela – a think tank that brings together some of the world's brightest minds and connects them to policymakers across the world.
Speaking to Kenyans.co.ke from Australia, where he is currently wrapping up his PhD in International Trade Policy at the University of Melbourne, the enthusiastic researcher opened up on his end goal as well as his personal journey.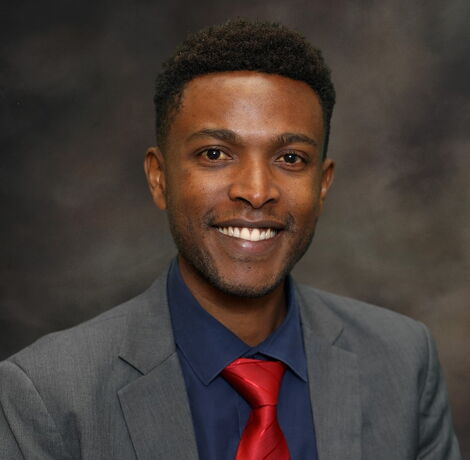 Kennedy Liti Mbeva poses for a professional headshot photo.
"Research has always been my thing. Ever since my days at Kenyatta University (KU), I was always involved in everything to do with the environment and research.
"I was part of the African Youth Initiative on Climate Change (AYICC) which is how I got the exposure that changed my life," he recalled.
AYICC currently has a chapter across every country in at least 35 countries on the African continent where youth organizations, university groups, rural youth groups, schools, and like-minded individuals share knowledge, ideas, experiences, skills, and strategies on action around the continent on climate change mitigation and adaptation.
Upon completing his degree in Environmental Management and Policy, Liti was picked as part of the Kenyan delegation to the 2012 United Nations Climate Change Conference that was held at the Qatar National Convention Centre in Doha, aged just 24.
This was a key milestone in his blossoming career as he got to meet career policymakers and like-minded researchers from around the world.
"This was one of those proud moments but most importantly, I used the opportunity to network as much as I could and some of the networks I made then, proved instrumental in setting up ARIN," he explained.
Three years later, Liti was once again selected as part of the Kenyan delegation to the historic Paris Agreement that was adopted by nearly every nation in 2015 to address climate change and its negative impacts.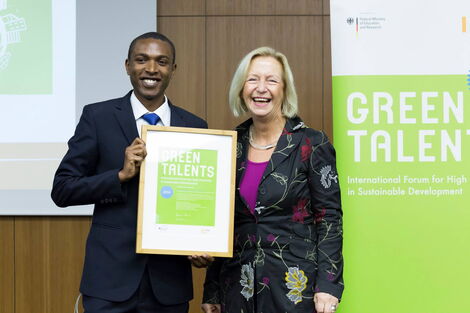 Kennedy Liti Mbeva receiving the Green Talents Fellowship Award, from the Federal Minister for Education and Research, in Berlin, Germany October 2014.
By this time, he had already received a scholarship for a Masters programme at the UNEP-Tongji Institute of Environment for Sustainable Development in Shanghai, China.
He was awarded the prestigious Green Talents Fellowship Award in Germany where he got to stay for 3 months as part of a global think-tank.
"The jury was particularly impressed with Kennedy's enthusiastic activism and his clear vision of the practical applicability of his research to improving sustainable development in the future,
"They felt that he would benefit greatly from the opportunity to interact with German specialists as he prepares for the next phase of his academic career," reads an excerpt from the Federal Ministry of Education and Research in Germany.
For his Master's thesis, Kennedy conducted a study on the effectiveness of international public climate finance in Kenya.
"I found that there's a huge gap when it comes to scholars and policymakers which results in a lot of them falling along the way or drifting to a different path and robbing the world of their gift.
"This is the very essence of ARIN, it's just a platform where like-minded individuals can meet up and exchange various ideas on how to tackle the various challenges that are visible in our local setting," he elaborated.
When he isn't cracking his head on how to address the growing concern of environmental changes, Liti plays the Jazz with some of his friends.
"We call ourselves Kwanza Nation," he revealed amid a burst of hearty laughter, " Nothing professional yet but now that you've mentioned it, we'll work on a YouTube page, its what I do to unwind," he stated.
He went on to explain his grand vision for his motherland which entailed a society in which the youth are given a platform to only connect and offer their solutions to various challenges, but also allowing them to take up crucial roles in policymaking.
Talented researchers and policymakers across Africa join the ARIN network through formal competitive process based on the demonstration of research excellence and transformative thinking, he further explained.
Network members have the opportunity to engage in periodic intellectual discussions on the future of Africa's research and impact pathways. Members also engage in development and implementation of grant projects.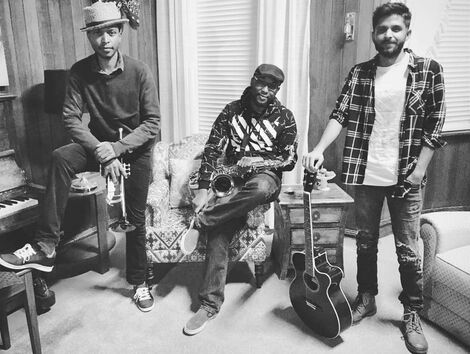 Kwanza Nation Jazz Band. From left, from Left to Right Kennedy Liti Mbeva, Reuben Makomere and Neeraj Luke
Related