Migori Man Clobbers Daughter to Death for Having a Boyfriend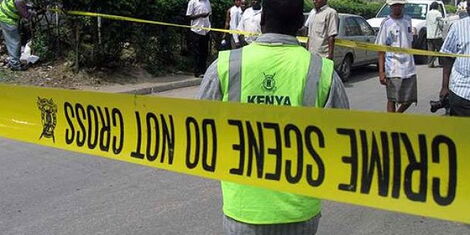 Police in Migori are holding a secondary school headteacher who allegedly clobbered his teenage daughter to death after he found her in the company of a boy.
According to a report by Daily Nation on Saturday June 27, Police Officers noted that the perpetrator, Abdida Rabet descended on his daughter with a cooking stick after he found her in her 'boyfriend's' house.
The 17-year-old girl then fainted and was taken to Neo Care Centre for first aid.
Her condition deteriorated after which she was moved to Migori County Referral Hospital.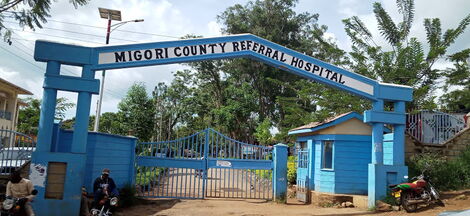 Migori County Referral Hospital
The headteacher also did beat the man who was with his daughter before managing to escape. Residents who testified against him noted that Mr. Rabet has always been very protective of his female children.
The girl, who was a Form Four student, died at the referral hospital.
Uriri sub-county police boss Peter Njoroge told the Nation that relatives of the victim who tried to secretly bury her body were intercepted in Homa Bay while they were on their way to Bondo.
"We coordinated with police manning a roadblock in Homa Bay town and intercepted the vehicle which was heading to Bond. They intended to inter the body secretly," Njoroge explained.
There has been an increase in reported cases of Gender-Based Violence since the start of the Covid-19 pandemic.
According to the World Health Organization, about one-third of women worldwide have experienced violence.
The police boss said the body of the victim was taken to St Joseph's Onbo Mission Hospital mortuary awaiting post-mortem.
He added that investigations into the incident is ongoing and that the headteacher will be arraigned Monday.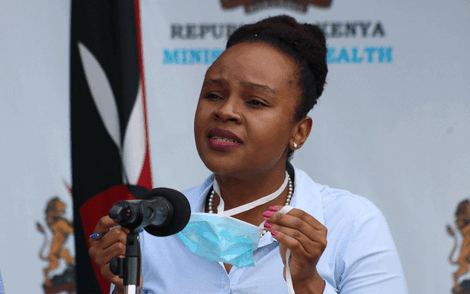 Health CAS Mercy Mwangangi during a press briefing outside Afya House, April 2020.
Health Chief Administrative Secretary Dr. Mercy Mwangangi, on April 14, pointed out that there was a surge in cases on violence against women.
"We are in constant communication with the gender-based violence recovery centre, and the national council on administration from justice who have told us there is an increase in the numbers and most of the cases are perpetrated by close relatives and guardians," she said.
Related